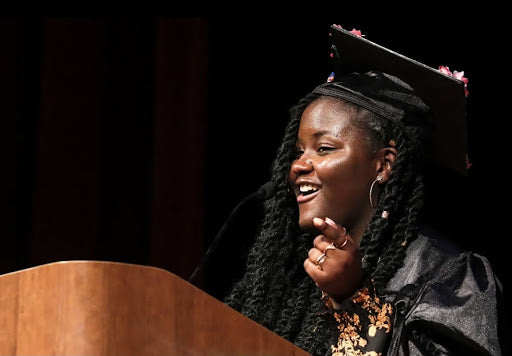 17-year-old Imunique Triplett is the first student from Milwaukee Public Schools  to graduate from the M3 College Connections nursing program before finishing high school.
Triplett was in her sophomore year of high school at Rufus King High when she applied for the M3 program. The nursing program allows Milwaukee public school (MPS) students to enroll in Milwaukee Area Technical College and University of Wisconsin-Milwaukee classes for free earning credit that will be applied to their high school and college academic careers, pathways including nursing, teaching and general education. Students who complete the nursing track can become licensed practical nurses and work in extended care facilities or hospitals helping patients with a variety of personal care items.
Triplett got a crash course in nursing, starting the program just before the COVID-19 pandemic began. Her first assignment was working in a nursing home, something she says made her more cautious of COVID exposure.
Triplett said she felt connected to the patients, some who were lonely or just in need of a little compassion. When she was young Triplett said she was bullied and knew how it felt to not have anyone she could go to or to feel left out of things. She was able to channel her energy into things she enjoyed learning, including mindfulness, a skill she took with her into the work with her patients.
News Source: BOTWC  Written Credits: BOTWC