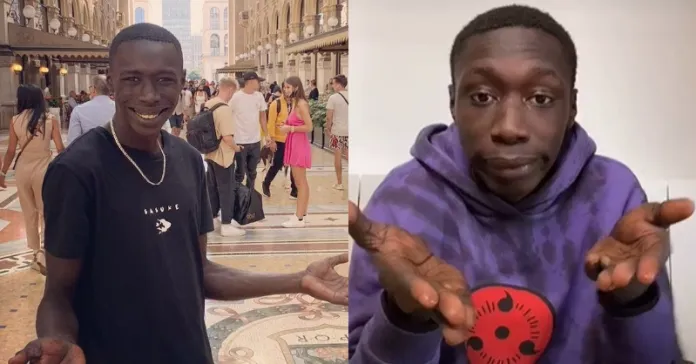 TikTok took the world by storm during the early days of the pandemic. As a platform where users can post anything and everything, it is always fascinating take a pause and look at which TikTokers are dominating the scene. In 2022, it is an unlikely player, 22 year-old Khabane Lame from Dakar, Senegal in West Africa—most commonly known by his TikTok username, Khaby Lame.
Khaby Lame has amassed a whopping 134.1 million followers and 2.1 billion likes on the platform, making him the second most popular influence on the platform in 2022. To put it in perspective that is almost 84 million more followers than Britney Spears has on Instagram, 50 million more followers than Trump had on Twitter, and 70 million more followers than Will Smith has on Instagram. So how did a twenty-something from Senegal do it?
Khaby Lame's rise to TikTok stardom was organic and humble. He is known for his humorous reaction videos, in which he silently but expressively makes fun of over complicated, pretentious TikTok life hack videos. Though Lame doesn't tend to speak in his videos, he credits his extraordinary climb to fame to his subtle yet comedically disapproving facial expressions and fact that most people around the world share an exasperation for the life hack social media genre. Khaby Lame is creative, witty, funny, and destined to keep growing.