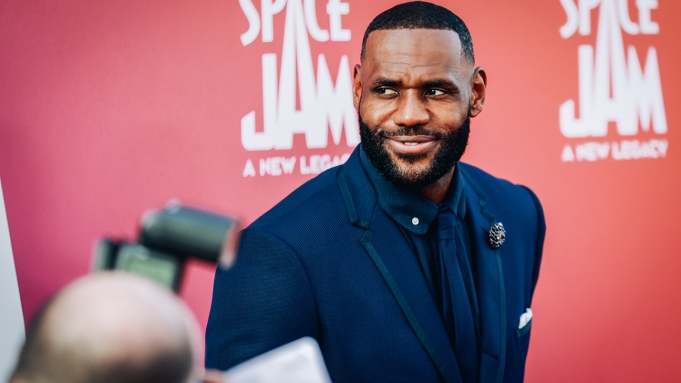 NBA star LeBron James is reaching back to help students and families through a partnership with Crypto.com, which will teach them about blockchain technology.
According to CBS News, the partnership will focus on Web3, which is a term given to a range of online services and mobile apps built on the blockchain, including cryptos and non-fungible tokens — NFTs, for short.
"Blockchain technology is revolutionizing our economy, sports and entertainment, the art world, and how we engage with one another," James said in a statement. "I want to ensure that communities like the one I come from are not left behind. Crypto.com and I are aligned on the need to educate and support my community with the information and tools they need for inclusion. I'm looking forward to working with them to bring these opportunities to my community."
James and Crypto.com will offer educational and workforce development opportunities in the emerging technology field to inner-city neighborhoods through the LeBron James Family Foundation. The partnership will give students and families connected to his I Promise program access to the tools and educational resources needed to participate and succeed in building Web3, the future of the internet, according to the statement.
Crypto.com launched in 2016, and has cornered the market in the cryptocurrency space and NFTs, which are the unique digital certificates that confer ownership of art, video and other digital collectibles. The company recently paid $700 million to rename the Staples Center in Los Angeles, and the now Crypto.com Arena is where James' team, the Los Angeles Lakers, play.
 News Source: TheGrio  Written Credits: Biba Adams