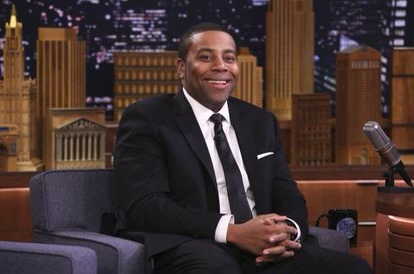 After 17 seasons on Saturday Night Live (SNL), Kenan Thompson is embracing a chapter in his career.
Thompson, who joined SNL back in 2003 and holds the record for the longest-tenured cast member in the show's history, has landed his dream gig of starring in his very own sitcom. Titled Kenan, Thompson plays an Atlanta-based morning news host and widowed father who is raising two daughters with the help of his little brother, played by SNL cast member Chris Redd, and his white father-in-law, played by Don Johnson. Thompson, who has mostly kept his family life private, notes the similarities between his character and real-life as a father of two young girls and husband in an interracial marriage.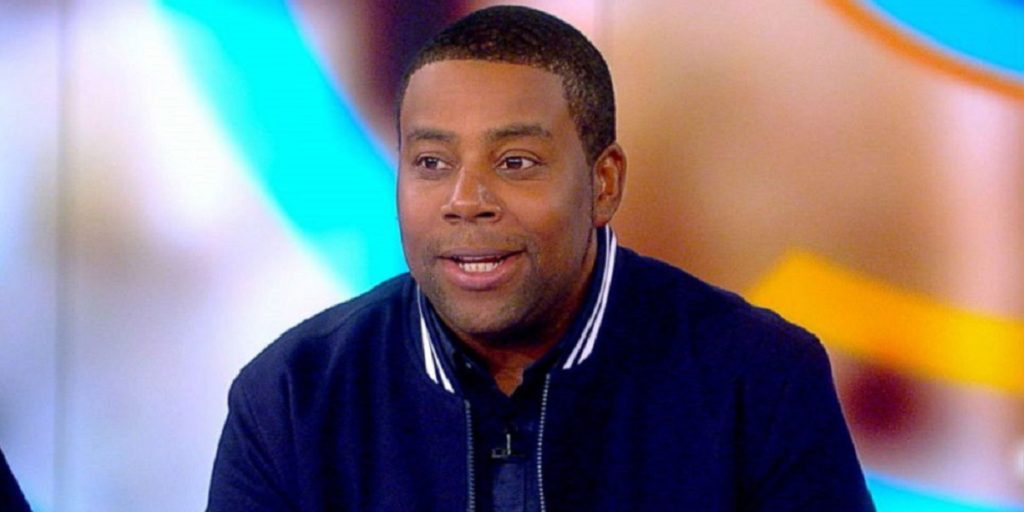 "I haven't really put my personal business on super-duper blast up until now," the Emmy Award-winning actor told BLACK ENTERPRISE. The only difference is that in reality "I'm not necessarily in a widow situation. So, my wife was looking at me funny, like 'Yo, you trying to kill me?'"
Set to premiere on Feb. 16 on NBC, Kenan marks Thompson's third attempt at starring in a sitcom. In 2012, he and Bryan Tucker, the SNL writer who helped him developed some of his most famed sketches including "Black Jeopardy," teamed up to develop a series that went nowhere, reports Variety. The following year, he worked with writers from The Mindy Project on a show about a volunteer firefighter that never aired. This isn't even Thompson's first stab at Kenan. Back in 2019, NBC shot a pilot that was originally directed by Chris Rock and featured Andy Garcia as Kenan's father-in-law. However, the show was put on the backburner after network execs determined that it needed more energy and laughs.
"We just leaned into the situation of my wife passing away a little too heavy," Thompson told Variety. "It's much lighter now, and that way we can embrace the fun. Everybody's aware of the situation but also trying to hold me up on my two feet with joy, instead of everybody crying together."
Thompson says one of the biggest benefits of the new rendition of the show is collaborating with his SNLcastmate.
"I love working with Chris," he said. "We just have so much fun living in the moment. We laugh all day, even when we're doing really hard things, like dancing around in heavy a– boots."
According to Redd, Kenan could not have debuted at a better time in light of the ongoing pandemic.
"Comedy has always been a reliever of grief for me and a lot of people. I think that's why people seek out comedy to laugh and that's why I got into comedy to kind of work through things," says the 35-year-old comedian. "Right now, there's so much heaviness that we need some things to help us get through it," he continued, "or just some escapism. And I think we get a lot of that with the show."
Source: BlackEnterprise