Entertainment powerhouses Jay-Z and Will Smith are teaming up to transform renters into first-time homebuyers.
Bloomberg reports that the business mogul and veteran Hollywood actor are just two of several deep-pocketed investors plunging into the Series A funding round of Landis Technologies. This startup company assists renters in building their credit until they can purchase a home. Among this group, which has raised $165 million in capital, is venture capital firm Sequoia Capital, Arrive, which is Jay's investment branch of his entertainment company Roc Nation, and Smith's fund Dreamers VC. The funding round was led by Signia Venture Partners and reportedly included investments from founders of Plaid, Cash App, Ethos, Instacart, Front, Flatiron Health, and Tango.
The startup, founded in 2017 by Cyril Berdugo and Tom Petit, seemingly reinvents the rent-to-own strategy. The company would purchase property and rent it to its client as they work through building their credit, saving for a down payment, and minimizing their debt. Once the renters become eligible for a mortgage, they can buy the property at a predetermined price up to two years after Landis bought it. Should an individual not be ready, the company may extend their time or sell the property.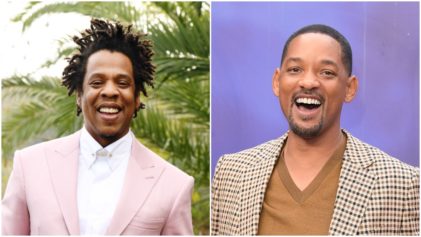 In a press release, Smith said he was "proud to have invested in Landis." He added, "Landis is an innovative company that also has a social mission we are aligned with. We are excited to be part of a journey that helps Americans achieve homeownership through financial education."
"We believe that Landis is determined to build a company that consumers can trust," says Neil Sirni, co-founder and president of Arrive. "Our investment demonstrates our commitment to supporting Landis on their mission to make the path to homeownership more accessible, transparent and empowering."
Landis clients are traditionally first-time homebuyers with a budget of anywhere between $110,000 and $400,000. However, with the funds they've raised, including debt and equity, the company has enough capital to secure nearly 1,000 homes in that range. In addition, they look to have an 80 percent conversion rate, a number which Fortune reports would outperform traditional rent-to-own companies in the U.S.
"What makes Landis unique is our ability to coach anyone to homeownership," co-founder Berdugo said in a press release. "This new funding will allow us to help more Americans on their path to homeownership by expanding to new states, hiring talent nationwide, and providing a better experience to our clients and partner agents and lenders."
Landis currently operates in 29 cities across 11 states, including North Carolina, Maryland, Pennsylvania, and West Virginia. However, the company's expansion plans include another 20 states scheduled for 2022.
News Source: Atlanta Black Star // Reporter Credit by: Atahabih Germain