Meet The Multi-talented Author, Poet, Publisher and Screenwriter That's Shaking Up The Industry 

Dea Divi
Author | Poet | Screenwriter
Dea Divi is an author, poet, and screenwriter. She is an accomplished poet with various collections and a publisher. Dea has a recent poetry collection, Spiritual Awakening and Affluent Originality, released in June. She has recently won an award from the Black Caucus American Literary Association for her ebook Magic Blossoms of Love, a poetry collection in 2022. As an author and screenwriter, she writes from the soul of her imagination, influenced by stories within human experiences that inspired her since she was a child from cultural stories. Dea writes adult and young adult fiction in diverse genres as an author. She writes adult fiction under her name and young adult fiction under a pen name as Tabitha E. Stevens. She has an upcoming new science fiction book, Gravity Lies Light: Colorless Fields, to be released at the end of the year. As a screenwriter, Dea writes drama, action, and horror. Dea has credits on IMDB and is currently going into production towards the early next year. She obtained training from Sundance Labs and Hollywood Film Institute in Producing, Directing, and Screenwriting. Dea has a Bachelor's in English from Universal Arizona Global Campus and a Master's in English Literature from Mercy College. She is attending Regent University for a Master of Fine Arts in Screenwriting. Dea is a storyteller and lover of the written and oral word of the story.
---
SM- Hi Dea, can you let the readers know what message are you hoping to get across to the people?
I want to leave a thought with the readers: never give up on something you want to accomplish. Because at the end of the day, you have to look at yourself in the mirror and tell yourself that it is OK to go for it. You want to strive for something and build success for yourself; it is imperative that you give positive affirmations for yourself every day to boost your character but also realize sometimes it's you standing alone out there, and you may not have anyone. Still, you must build that courage and fight for yourself to achieve that.
---
SM- Tell us about what you're promoting and the details around it?
I want to promote my brand as an author, poet, publisher, and screenwriter. I want to promote the works I am currently working on and have upcoming. I write various genres in young adult and adult fiction as an author. Under my name for adult fiction, I have an upcoming book, The Road to The First Fate, which is a prequel to The Road to Elysium, a fantasy romance book. Under another pen named Tabitha E. Stevens, I have a young adult science fiction book that is a sequel to the Gravity Lies Light series called Colorless Fields. As a poet, my most recent poetry collection, Spiritual Awakening and Affluent Originality, was released in June 2023. I am currently working on releasing two other poetry collections this year, such as Trials of a Lucky Day and Recipes for A Heart Visualizer. As a publisher, I self-publish multiple other pen names under my publishing company, Evermore Divine Publishing. As a screenwriter, I have credits in IMDB, and I'm working on upcoming content of an adaptation of my horror books under Denise D.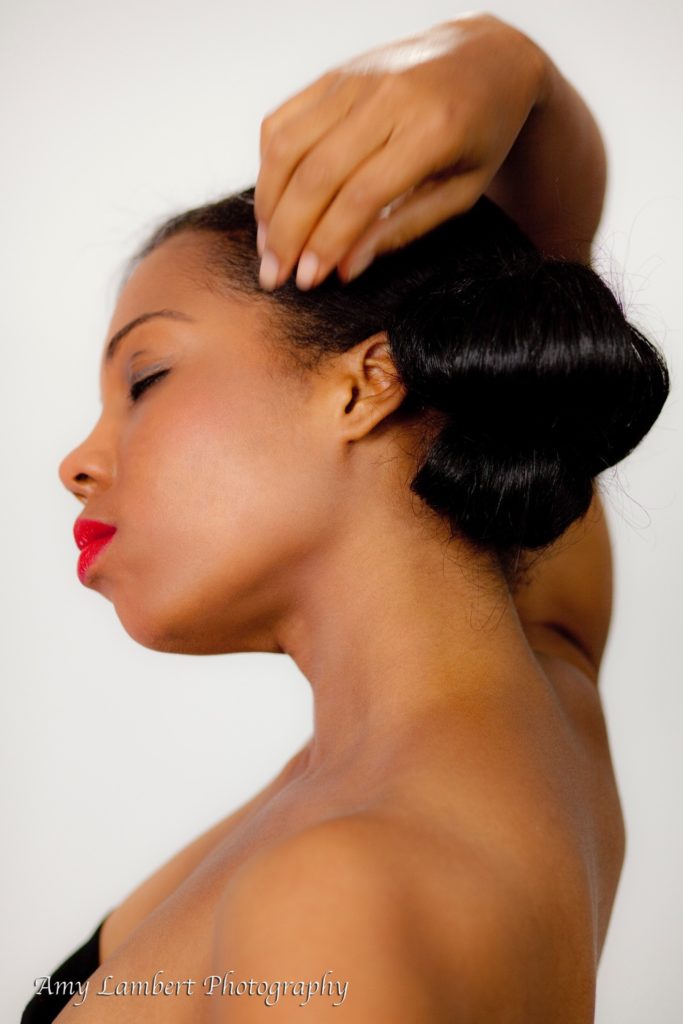 SM- What's unique about this project that separates it from the rest?
I find essential values important to what kind of brand I produce and build are communication, grounded morality, logic, and supreme diligence. Those are very important because communication with your clients, customers, and others related to your field is critical. Grounded morality is knowing what you can do as a person and what you can't do. Logic by understanding the reality and realness of what is going around you so you can make intelligent decisions with subjective and objective expressions and opinions by default. That's important because one must be good with sound reasoning to deliver solid it. Lastly, I will say supreme diligence is because hard work and talent are essential, but persistence falls if you don't have two parts. I'm stating this because you have to have two parts persistence and one part talent; if you don't have persistence part of it, you're never going to get anywhere. You have to have that talent but back it up by leading yourself to do that. That's critical because who you are is reflected in all that. My brand myself is my character that is on the chopping block for the entire world to see. I bring outcomes from the inside, so I must bring this grounded, spiritual, and eclectic persona of a woman in femininity. I'm portraying this level of coherences and demonstration to reflect a strong brand with the best appeal, which shows the morality, passion, and electrifying work ethic to deliver a golden brand like a golden path.
SM- What or who do you feel contributed to its success?
What contributed to my success is my innate ability to believe that I can go outside of the box. I never was a person who only saw the glass half filled. I would look at it, look at many variables and questions, and get straight to the action while thinking about it. But attributed to the success part was always never saying no to myself and knowing that it is OK to ask, deliver and work for it. I attributed that drive to myself and from family, friends, and even acquaintances. Overall, my success led me to be here now from my influence from also others who I saw who went the distance. I wanted that piece for myself, which helped me have this.
---
SM- What is the inspiration behind what you do?
The inspiration behind what I do comes from all around. I am influenced by people, nature, stories, and music. When I was a young girl, I wanted to pull from multiple sources of inspiration to gather into my imagination to reflect this appeal of eclectic ness I have today. I like to find myself inspired by life and move towards that within my vibration flow.
SM- What are some other things people can expect from you in the near future?
What people expect from me next is to keep contributing, producing, and writing. Contributing to the world with magnificent stories as much as possible. Working on content to come up with on the literary and entertainment side. New fiction books and poetry collections. And moving further into producing, directing, and screenwriting my film and TV projects.
---
SM- Why is this so valuable to you? And why now?
One of the challenges that help shaped my life was that I was diagnosed with Crohn's disease when I was young. So, this puts a standpoint blueprint on me as to what I could do in life and how to excel beyond that within my limits and go beyond that. And this was very important in reflecting on how I could see myself as a storyteller, writer, and a good person. I find that having that in weaving it into my own life is a part of my lifestyle that I'm aware of. Still, I don't let it hinder the spirit of quintessence and motivation that is electrifying from my deep course-rooted persona. My inner self reflects my outer self, which is passion and poise. This professional, diligent, ravenous gifted artist wants to inspire and is humble enough to reflect the mayor and out so vibrantly. #theonlydeadivi
---
For more information visit her websites https://www.deadivi.com/
https://www.instagram.com/theedeadivi/,