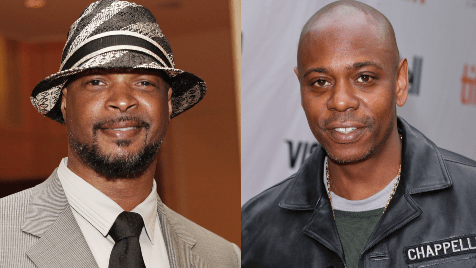 Damon Wayans is challenging Dave Chappelle to a stand-up comedy Verzuz battle.
The In Living Color star appeared on KBXX 97.9's Good Morning HTown and discussed the Verzuz music battle created by producers Timbaland and Swizz Beatz. The pair created Verzuz in March of last year as a way to entertain fans during the pandemic, the New York Post reported.
The hosts of the Houston radio show asked the 60-year-old comedian if he was familiar with Verzuz, to which he responded he was not. He then asked if the platform did a Verzuz battle with comedians.
The comedian quickly expressed interest, saying he would like to go up against Chappelle.
"I'm calling him out," he said.
https://twitter.com/979TheBox/status/1426196551848824835?s=20
Fans took to Twitter to share their thoughts about a potential Verzuz battle with the two comedians
https://twitter.com/ComplexPop/status/1427387377996152837?s=20
News Source: Blavity // Reporter Credit: Ashlee Banks