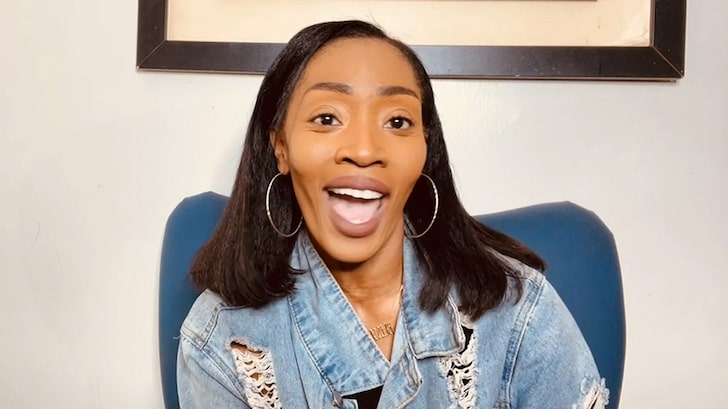 The same woman who went to drastic measures to secure a role with Tyler Perry is living her dream after landing the lead role in his upcoming series All the Queen's Men.
In May 2019, Raquel Palmer became a viral sensation after she purchased a billboard near Tyler Perry Studios in Atlanta to get the media mogul's attention. Now, two years later and Palmer told TMZ how her hard work paid off.
"I play her head of security, so I'm extremely loyal to Madam," Palmer said of her role on the new series. "Anything she needs to be done, I take care of the nasty stuff."
While she has had many conversations with Perry while filming the show, the two have yet to talk about the billboard.
Perry was the one who made the billboard go viral after he posted a photo of it on his Instagram and suggested the aspiring actress save her money and audition for free like everyone else.
"This is not the way to get my attention if you're looking for a role in one of my shows," Perry exclaimed at the time.
Well, Palmer made it past the audition process. She's now set to star alongside the likes of Eva Marcille in the BET+ series All the Queen's Men. The show is produced by Tyler Perry Studios and based on the popular book Ladies Night written by actor Christian Keyes, Atlanta Black Star reports.
Marcille's character, Marilyn 'Madam' DeVille, operates a high-end male strip club named Club Eden. Palmer plays the role of Blue, Madam's head of security in the new show.
The series is set to kick off on Sept. 9, and Palmer couldn't be more excited for the opportunity. This is her second time working with Perry after appearing in a few episodes of his show Sisters.
News Source: BlackEnterprise // Reporter Credit: Jeroslyn Johnson