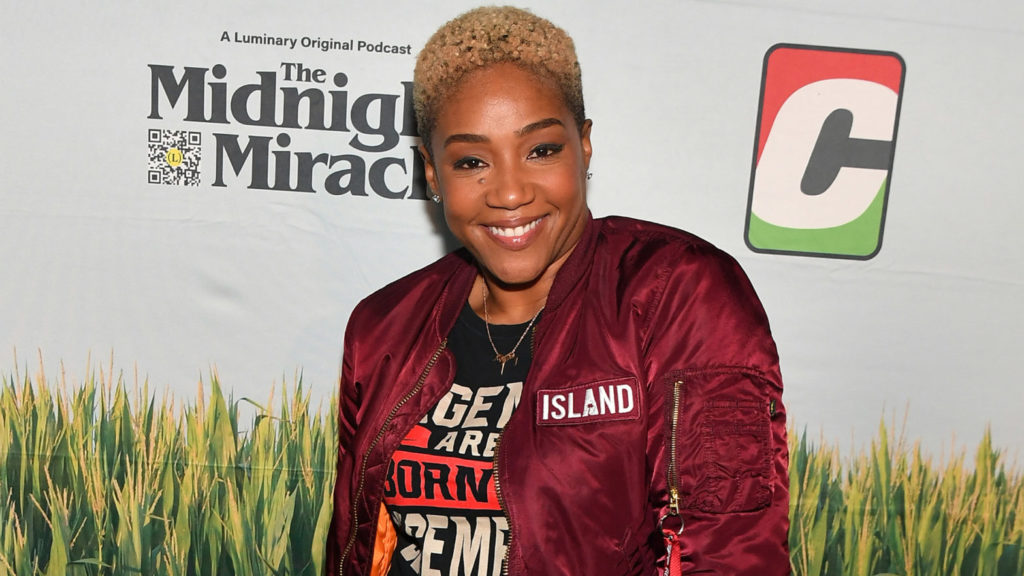 Tiffany Haddish is venturing into the world of virtual reality (VR).
Joining forces with VR fitness app Supernatural, Tiffany Haddish will jumpstart their second annual "This Year Be You" campaign as the workout brand's first celebrity guest coach, encouraging users to embrace transformation in the new year.
"Tiffany is not just a force for joy, she is a force for good, breaking boundaries and expectations with everything she does," said Supernatural Co-Founder and CEO Chris Milk, according to a press release. "With this series, we're proud to have her share her unmatched energy with the Supernatural community through sessions that invite you to take on the most welcoming, positive and joyful new year's resolution possible."
Haddish Wants You To Embrace The New You
After spending countless hours completing Supernatural's cardio routines, Haddish grew a newfound appreciation for her body, which she says, led her to lose 50 pounds since starting her journey.
Now, Haddish wants users to embrace their own transformation in the new year with four themed workout routines available from the VR fitness app such as Flow, Boxing, Stretching, and Guided Meditation with virtual backdrops in Spain, Portugal, the Maldives, China, Bolivia, and Mongolia, according to information provided to AfroTech.
"I became addicted to Supernatural last year," said Haddish, according to a press release. "I've never felt so powerful or had so much fun working out. I can travel the world from my living room, move to music I love, and feel like a superhero every day. My mission in life is to spread joy and empower people and, as a Supernatural Guest Coach, I get to spread that goodness in a way that also gets people sweating and smiling as they get a great workout."
More Perks For Supernatural Members
Supernatural members can enjoy Haddish's curated experience starting on Jan. 1, 2022.
To learn more, visit their website.
News Source: AfroTech / Article Written Credits: Samantha Dorisca.