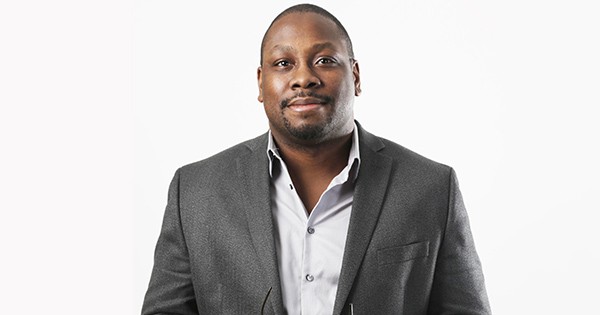 Jon Gosier, Founder and CEO of FilmHedge, is being recognized for driving innovation in Atlanta – disrupting how finance, media, and technology intersect. His cross-industry expertise as a serial entrepreneur, investor, author, and screenwriter uniquely positions him to lead the transformation of media financing in a scalable way so it is more accessible and equitable. He recognized long ago that media investing is broken.
To get projects financed, creators depend almost solely upon relationships, so they have to spend a lot of time networking to get into the right room and in front of the right people; for investors, there isn't the transparency and efficiency that is needed to build investor confidence, practices that exist in almost every other sector.
However, FilmHedge is revolutionizing the business model of investing in media and making the process more objective. The Atlanta-based company provides fixed-interest loans and lines of credit to finance media productions through a technology-driven process. Their process increases transparency, reduces fraud, increases efficiency for investors, and creates an access point to capital for creators to access quickly and that doesn't rely upon their own relationships in the industry.
"At Filmhedge, we are dramatically rethinking media finance," Gosier said. "We like to think we're building a new financial operating system for Hollywood."
"Being nominated for this award is humbling and energizing," said Gosier. "Sparking change in FinTech and film can create sustainable opportunities in our community, and that is exactly what FilmHedge is doing as we scale up and revolutionize this industry."
Gosier has been a part of the city's emergence as a technology and media hub for some time. He began his career working on Tyler Perry's first movie as a director which was filmed in Georgia, Diary of a Mad Black Woman, and shortly thereafter joined Tyler Perry Studios at its inception in Atlanta.
Atlanta has become a destination for inexpensive film production because of generous tax credits designed to bolster the industry locally, leading to many short-term jobs being created to work on these projects. The financing behind these films comes from cities like Los Angeles or New York, so that is where many decisions are made. FilmHedge impacts investors and creators everywhere, but it keeps decision-making in Atlanta. The company intends to hire 20 people locally this year.
"The equity held in movies, the back-end royalties, and the interest held in loans is money that stays local, enabling us to create long-term, high-paying jobs in Georgia," said Gosier.
Jon has also created several other successful companies including the Atlanta-based production studio Southbox Entertainment. His investment portfolio and the companies he has founded have dramatically reshaped the entertainment industry.
He is the only Black nominee for Atlanta Inno's 2021 Fire Awards, FinTech Category. The winner will be announced in August.
Learn more about FilmHedge at FilmHedge.com
For press inquiries, contact 703-785-4358 and xina@xinapr.com
Source: BlackNews