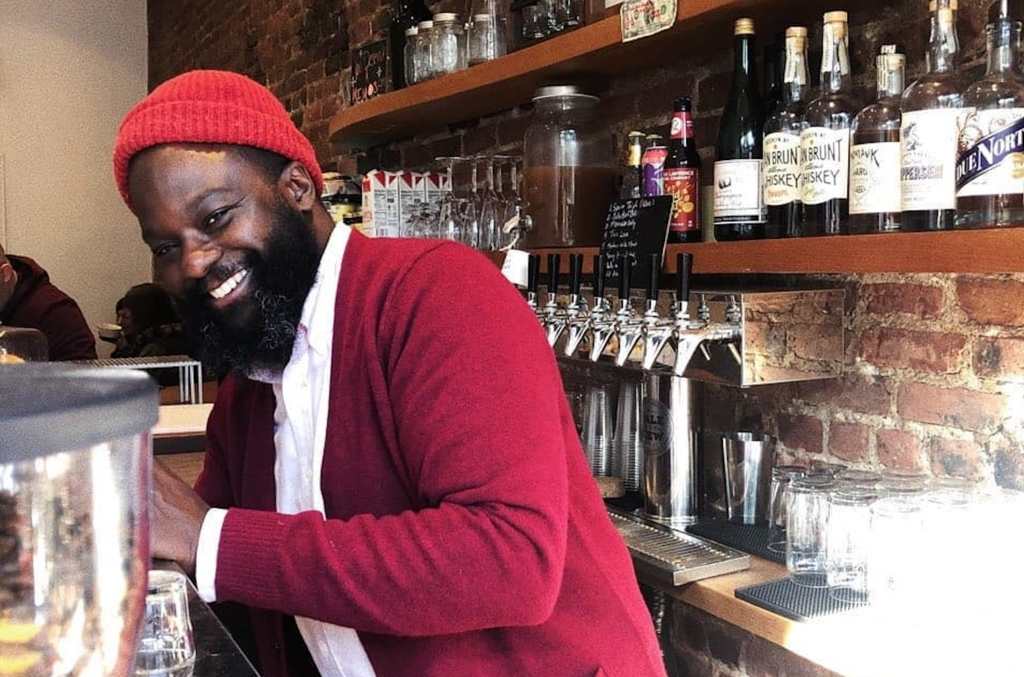 A taste of the south in Brooklyn!
A new Black-owned Brooklyn brewery is serving biscuits, beer, and Black history, Today.com reports.
Chris Gandsy is the owner of DaleView Biscuits and Beer, a new Brooklyn-based brewery and the only Black-owned brewery in New York that brews its beer on-site. The establishment is located in Lefferts Garden, a historically Black neighborhood in Brooklyn. Gandsy serves beers named after lesser-known civil rights activists such as Dr. Paul Bogle and Diane Nash to educate customers, all while offering a side of southern-style Carolina biscuits inspired by his hometown of Columbia, South Carolina, and his 93-year-old grandmother's recipe. 
Gandsy admits that he didn't drink beer until his wife gifted him a brewing kit 10 years ago as a Father's Day gift. Eventually, brewing became a hobby that soon turned into a business, selling beers to friends and family at pop-up parties. Before he knew it, Gandsy began to look into making a career out of his newfound passion.
"People believed in me, and I [had] my wife and some close friends who believed in the vision and kind of pushed me for it, like 'You can do this.' Why not? Why not spread the joy," Gandsy told reporters.
Out of the 8,500 breweries located in the country, only about 60 of them are Black-owned. Two of those Black-owned breweries are located in Harlem, but they're contract breweries that allow different companies to use the facility and equipment to produce their recipes. Gandsy is looking to bring diversity to the sector and push to create pipelines for young brewers of color into the industry.
"My hope is what's going to happen is that we help change mindsets in the neighborhood because the neighborhood is changing…and creating unity and equity. That's my goal, to help create equity in this community," said Gandsy.
He hopes to do all of that over a well-made beer.
"I wanted a place where I could be part of the community, and also a place to educate people around craft beer. I feel a cold beer is something that can bring people together…I think a beer that's made with thought, love, and positive energy is good beer. Like, if somebody is putting their true passion and potential love into it, that's a good beer," Gandsy said.
Follow DaleView Biscuits and Beer on Instagram. You can also visit them at 1170 Nostrand Ave. in Brooklyn to get your comfort food and brews.
Source: BOTWC