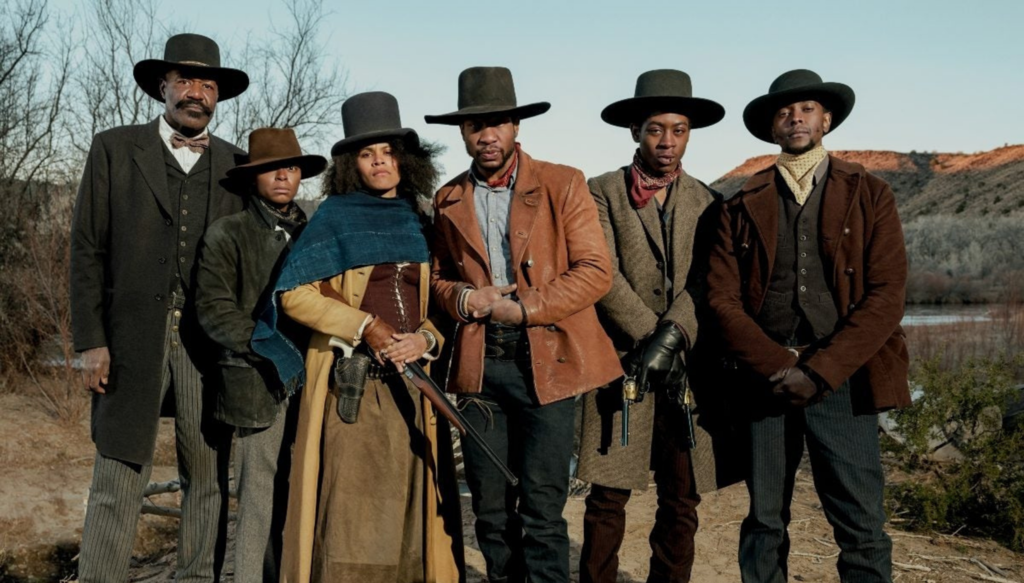 A new Black western, The Harder They Fall, pays homage to real-life figures, including the late, great Chadwick Boseman.
According to Essence, the new film was written, directed, and scored by Jeymes Samuel, a British singer and songwriter turned producer. The film was executive produced by Jay Z. It features stars such as Regina King, Jonathan Majors, and Idris Elba, which puts an updated perspective on a classic old western. They chose to pay homage to the legacy of Black cowboys by having the actors portray real-life characters. While the film itself is a fictional story of an outlaw committed to getting revenge on the man who killed his parents, the characters they played were not.
The film also has a few easter eggs for avid movie buffs to catch, including one paying homage to the late actor, Chadwick Boseman, Okayplayer reports. Boseman passed away unexpectedly in 2020 after a private battle with colon cancer. This October, his alma mater, Howard University, and Netflix announced a $5.4 million scholarship fund in his honor.
On Twitter, Netflix revealed that a red train that appears during one of the beginning scenes is titled "C.A. Boseman," a nod to the Black Panther star.
"Our favorite trivia from #TheHarderTheyFall might be the fact that the train is named after our forever kind, Chadwick Aaron Boseman," Netflix tweeted.
Original News Source: Essence/ BOTWC