Russell Westbrook will help co-create a new impact platform aimed at underserved communities for the country's only social-impact focused national digital bank.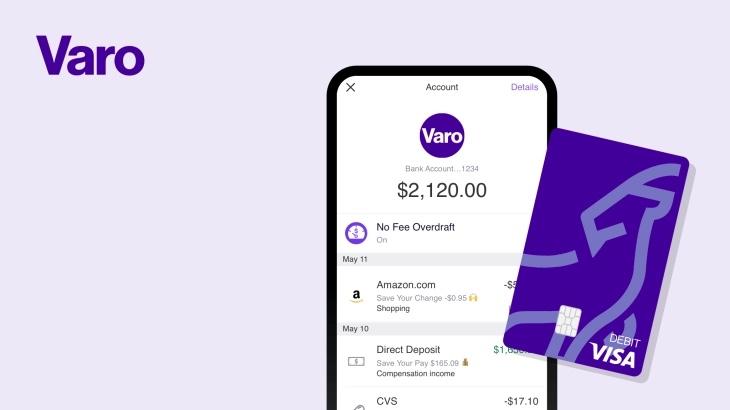 -Varo Bank, America's first all-digital nationally chartered bank, today announced an extensive engagement with Russell Westbrook, nine time NBA All-Star, NBA MVP, entrepreneur, philanthropist, and designer. Mr. Westbrook joins Varo as an investor and advisor where he will have direct input into the future direction of Varo's impact programs inclusive of communities of color and African American communities.
Russell Westbrook Enterprises, who was exclusively advised by Jefferies LLC in this transaction, led the investment round of $63 million. This fundraise will support Varo's continued investment in its social impact mission and further development of the product roadmap including additional credit, savings, and transaction banking features.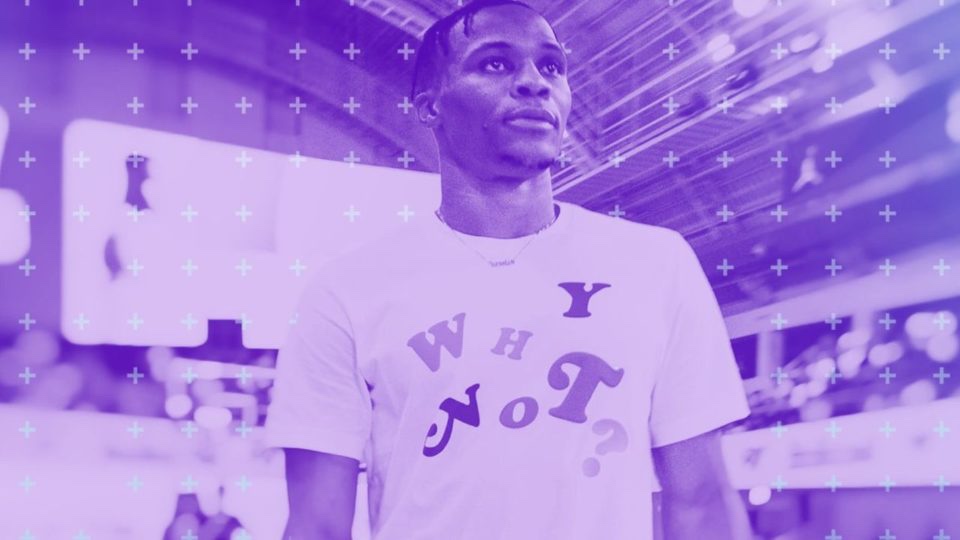 Russell Westbrook Enterprises joins a distinguished group of Varo's existing major investors including Warburg Pincus, The Rise Fund, Gallatin Point Capital, HarbourVest Partners, and funds managed by BlackRock.
Varo was created to make a measurable impact on financial inequality and address issues of access, fairness, and fees that have often had a discriminatory legacy. Varo has been designed from the outset to deliver premium, affordable banking services to all Americans. This founding ethos inspired Mr. Westbrook to engage directly with Varo, with the goal of advancing this cause in underserved communities and communities of color.
"The banking system has ignored or underserved a large portion of the American population – particularly communities of color. I'm passionate about making lasting social change and creating a stronger and more inclusive system," said Mr. Westbrook. "I am excited and ready to work with Varo to be a part of an economic revitalization for those who never had the access they deserved."
The collaboration will advance Varo's mission to reimagine banking by combining the latest technology, inclusive design, and a unique social impact focus. Mr. Westbrook's engagement will build on Varo's commitment to bring premium, innovative banking products to everyone, including up to two day early payroll deposits*, savings accounts with rates that pay several times the national average, and Varo Advance**, a short term cash advance line of credit that allows qualifying customers to access up to $100as needed right in the Varo Bank app. Varo Advance launched in December 2020 and remains fee-free through March 2021 due to the ongoing effects of the COVID-19 pandemic.
"The Varo team is thrilled Russell is joining us on our trailblazing journey as the only all-digital, mission-driven national bank in the country," said Colin Walsh, founder and CEO of Varo Bank. "We both share a view that banking can be – and needs to be – a force for good. Russell is a visionary and his energy and passion for design, product excellence, and community impact will help propel Varo's next phase of growth. "Working together will accelerate our efforts to reimagine banking for all of us."
About Russell Westbrook
On the court, Russell Westbrook is a nine-time NBA All-Star and winner of the NBA's Most Valuable Player Award. Off the court, he is a philanthropist, entrepreneur, and investor. Inspired by his upbringing, in 2012, Russell started the Russell Westbrook Why Not? Foundation, which is dedicated to supporting community-based education, family service programs and teaching kids to never give up when faced with adversity. Committed to the perseverance of at-risk communities, the Russell Westbrook Why Not? Foundation implements structured educational opportunities, workforce development and accessible mental health resources. The foundation has established 39 reading rooms in schools in Los Angeles and Oklahoma and sponsored school-wide book fairs at each of those schools to make sure every child went home with a book to grow their own personal libraries. In 2016, Westbrook created Honor the Gift, a brand founded on the belief that everyone has been blessed with a gift that should be shared with others. Honor the Gift has released multiple collections and acquired a large following on social media. As an investor, Westbrook's business portfolio spans different areas such as banking, technology, education, media and production.
About Varo Bank, N.A.
Varo Bank is on a mission to make financial inclusion and opportunity a reality for all – by empowering people with the products and support they need to create healthy financial habits and be in control of their finances. Varo Bank offers customers premium bank accounts that have no minimum balance requirement or monthly account fee, high-interest savings accounts, and tech-first features to help people save and manage their money effortlessly. Varo Bank is the first consumer fintech to be granted a national bank charter by the Office of the Comptroller of the Currency. For more information, visit www.varomoney.com, like Varo Bank on Facebook, and follow us on Instagram and Twitter @varomoney. Member FDIC.
*Early access to direct deposit funds depends on timing of the payer's submission of deposits. We generally post such deposits on the day they are received which may be up to 2 days earlier than the payer's scheduled payment date.
**Varo Advance is a small dollar line of credit that must be repaid on time to continue access to the credit line. Product eligibility and terms are available in the Varo Advance Account Agreement.
Contact: Consort Partners For Varo Bank, varomoney@consortpartners.com
SOURCE Varo Bank/ Cision PR