MOBBIN101
Recording Artist | Entreprenuer | Actor
East Palo Alto, CA- Stardom101 Magazine is thrilled to announce that Mobbin101, front runner for Exotic Mob Music,LLC. graces its third-ever digital cover series.
About Mobbin101
East Palo Alto Native Mobbin101 is on a Mission!
Catching many by surprise with the hit single Mobbin' 2.0 ft. Nicky900 & Bird2Four, Mobbin (preferred name) illustrates the grit and the finesse of the streets. Having played college & professional football, Mobbin isn't your average rapper.
Heavily influenced by Nipsey Hussle, GCarter1300 (Lawless/EMM), Shill Macc (UGR), Bunk Ladden (DGF), and Shady Nate (Livewire/ShadyNation), Mobbin makes it known "off the dribble" that he's not to be played with. In fact, in 2009 Mobbin faced a substantial bid in the state penitentiary for weapons and drug charges. Mobbin's validated domestically & internationally.
2021 was the year of the Mob. Mobbin has been seen with Thizz Entertainment artist and president J Diggs and BMF/STARZ star and heir to BMF throne Lil Meech (son of Big Meech). He has opened up for DJ Quik, Kurupt (DPG), The Luniz, Haiti Babii, and Lil' Eazy E, and Dizzy Wright, just to name a few. Since the beginning of 2022, Mobbin101 hasn't let off the gas. He's all over the internet, featured in The Source Magazine, HipHopsince1987 Magazine, Elucid Magazine, as well as The Ritz Herald and many more. He has been featured on UNCUT DIAMONDS podcast, Apple News blogs, The Thizzler Blog and iHeart Radio. Mobbin has collaborations with Soulja Boy's SODMG Camp, Expect future works with San Francisco Legend San Quinn, Oakland legend Beeda Weeda, and many more.
Major recording artist Mobbin101 is a breath of fresh air and exactly what the industry needed. Google him, enough said!
1 on 1 with Mobbin101……
SM- What message are you hoping to get across to the people that you stand on?
Keep believing in yourself! They want you to give up!
SM- What you're promoting that's out now?
R.O.S.E.S (EP) just dropped. Rich Off Strategy Effort Success 1.W.H.O feat Daijha Lanai 2. Do 4 Luv feat Crystal3x 3. Pieces Of Me feat. Mailboxx, Outer Stace (Video and production all done in Windsor, Ontario🇨🇦) 4. Put Up or Shut Up (video out now) 5. Circles (video out now).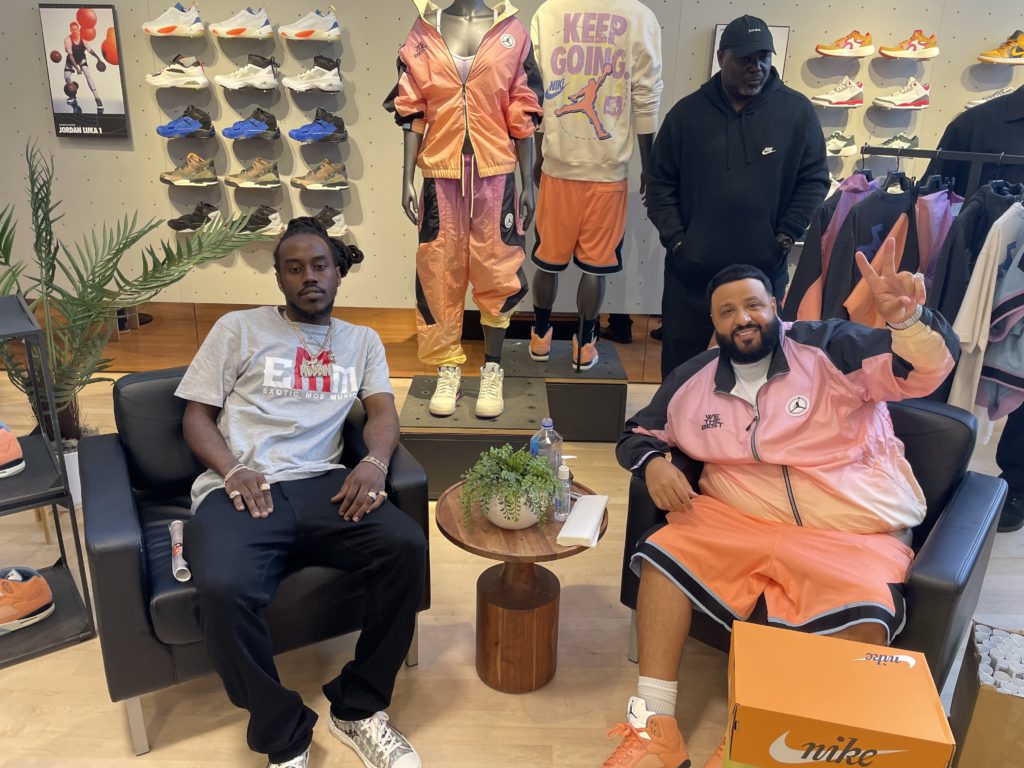 SM- What's unique about your craft that separates it from the rest?
Marketability, Longevity.

SM- Who was a part of this project that contributed to its success?
S/O Jonathan P-Wright and the whole Radio pusher's family! The whole Exotic Mob Music, LLC FAMILY as well as GT Digital/EMPIRE. The fans, here in the USA, Canada, Mexico, Europe and all over the world! I truly appreciate you!

SM- What is the inspiration behind your plan?
I'm intended to shine bright for a lifetime. Mobbin101 is timeless, and not just to the West Coast. It's been a while since we had this regional sound out in the air ways. My kids, and my section!
---
MOBBIN IS A WAY OF LIFE #InMobWeTrust🌹  
SM- What are some other things people can expect from you in the near future?
The West Coast is back!! East Palo Alto, CA's MOBBIN101 is truly coming with certified heat. Paying homage to Grammy Award Winning Artist Jazmine Sullivan, MOBBIN will have California, East Coast, & the rest of world googling MOBBIN101. The musicianship, rawness is impeccable. I'm dropping new separate joints with Bay Area Legends San Quinn from San Francisco and Beeda Weeda from East Oakland, CA. After that, I'm dropping new music with features from Stunnaman02 and a few others. New York Fashion Week coming up, so make sure y'all keep your eyes out for that and hopefully some more acting opportunities.
---
SM- Why is this career mean so much to? And why now?
My upbringing. My mother was an addict and Dad was a real rock n roller in the streets. I got lucky simply because I was raised by his mom. Once I jumped in the streets though everything changed. So, from juvenile hall to facing state time on weapons charges. I see a lot.
For more information on Mobbin101 visit his website: https://exoticmobmusicllc.com/
Instagram https://instagram.com/mobbinmosthated2?igshid=13eswev0ro4d2