Michael B. Jordan will be working with Shawn "Jay-Z" Carter and Amazon Studios to produce a limited series featuring Muhammad Ali.
https://twitter.com/michaelb4jordan/status/1358775967561510912?s=21
Jordan did an exclusive interview with Deadline to discuss the project that will be going through his production company, Outlier Society TV.
"It's an incredible honor and I bring tons of respect to it," Jordan said. "It's a healthy weight to carry, to be able to tell the story of Muhammad Ali. It's called The Greatest right now and we're partnered with Roc Nation on the music side of things. It's a project where we've partnered with the estate and we'll be able to tell this story with no red tape. It's a limited series that will really dive into the life of Muhammad Ali. I'm not going to be too specific beyond that, but we'll be able to get to know him in ways we haven't had a chance to before. I'm really excited about it, as a boxing enthusiast, and since this is the world I've been living in the past five or six years with the Creedfranchise. To be able to honor Muhammad Ali and elaborate on his legacy is something I'm really excited about, and I know [Jennifer Salke, head of Amazon Studios] and Amazon are as well."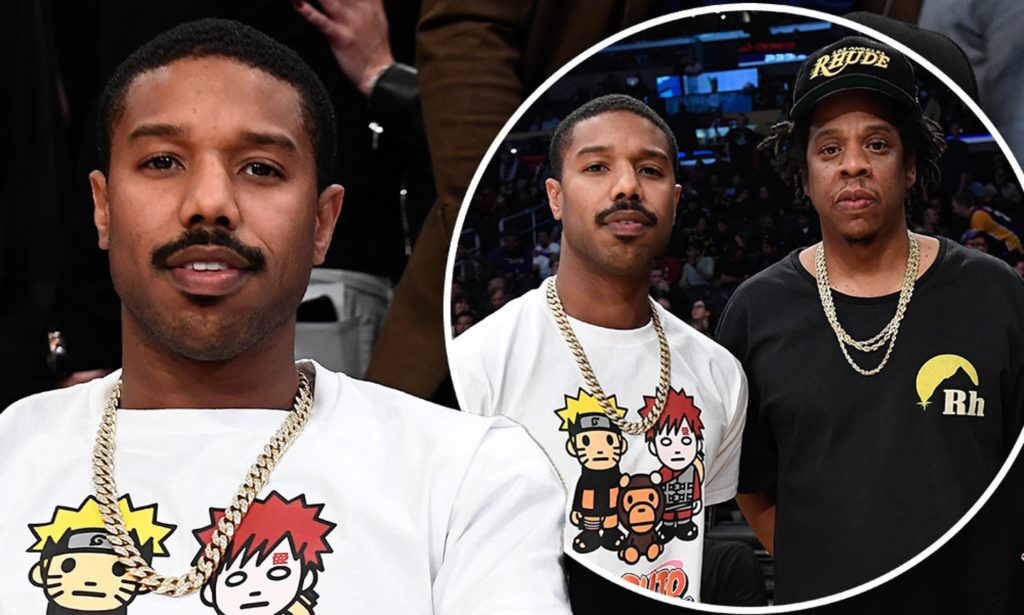 Jordan also spoke about his entrepreneurial spirit and his creative mindset.
My ambition and appetite has grown over the years," Jordan said. "It has consistently gotten more diverse as it has expanded to wonder what is possible. You see a business and a brand like Amazon and my ambition is to grow an ecosystem, where one hand washes the other and we help each other out. They had the resources and the like-mindedness and ambition and a need for someone like myself. This is something I see living across content creation, philanthropy, and including Audible, which is based in my hometown of Newark, NJ. You see the potential for things to cross-pollinate. To see Without Remorse spin across to Alexa, and the way we used it to help the summer Drive-In series, we were able to cross-pollinate through the various verticals that Amazon has. The sky's the limit. You've got to look toward the future. To have a home where they will bet on me, where they believe in me as much as I believe in myself, and give me the room to grow…this feels like an awesome fit. Getting to know Jen through my TV deal being at Amazon, we have gotten to know each other organically, we knew it was a good fit."
Source: BlackEnterprise