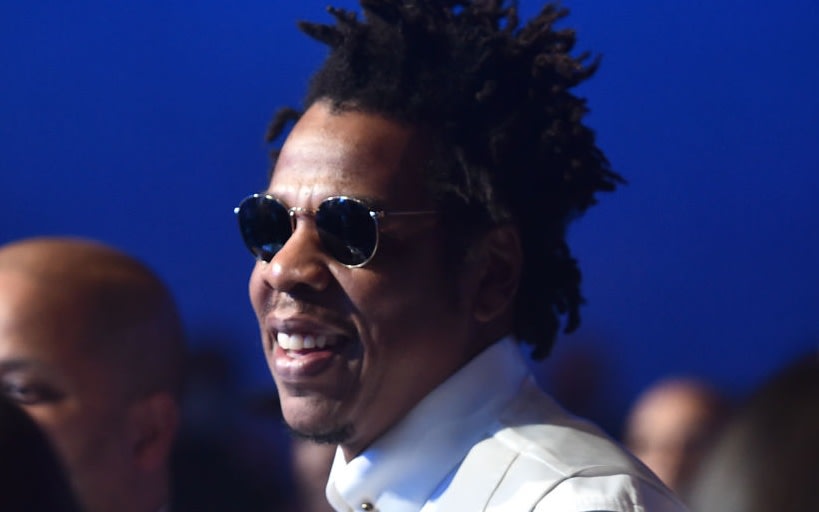 The Grammys continue to face the same type of scrutiny to this day.
Chatting it up with LeBron James, Bad Bunny and several other big-name celebrities on the season premiere of The Shop: Uninterrupted, Jay-Z reflected on the time he boycotted the Grammys. The topic came up when Jay-Z was asked to talk about the legacy of DMX, TMZ reported.
"The first time I boycotted the Grammys was for him," the artist said as he looked back on what took place in 1999. "We both came out that year. He didn't get nominated. He dropped two albums, had two No.1 albums in the same year. They didn't even nominate him. I won that year. So my first Grammy win, I wasn't even in the building because I boycotted."
The artist also reflected on some of his favorite memories with X and paid homage to his friend, saying he became a better rapper by watching him perform.
According to The Daily Beast, the two No.1 albums X dropped in 1998 were It's Dark and Hell Is Hot and Flesh of My Flesh, Blood of My Blood.
The Grammys continue to face scrutiny for what many feel to be discriminatory practices and an unclear voting system to this day. As Blavity previously reported, The Weeknd recently chose to boycott the event after the academy failed to give him recognition despite one of his most successful years.
"I will no longer allow my label to submit my music to the Grammys," the singer said in a statement to The New York Times.
Other artists who have called out the Grammys in recent years include Kanye West, Frank Ocean and Drake. The celebrities have described the system as outdated and lacking in transparency.
https://youtu.be/LxLLIK_fVPI
Source: Blavity