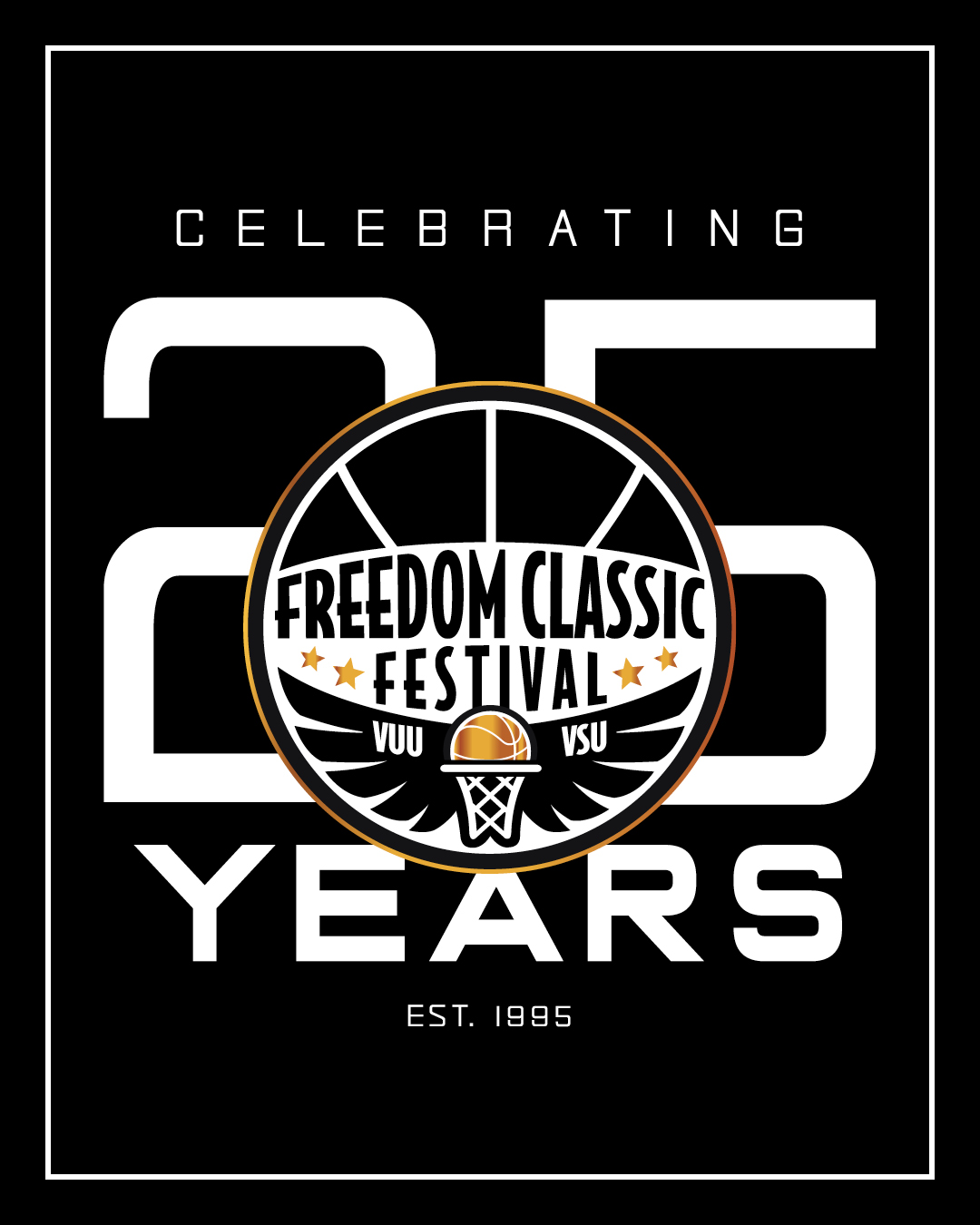 The Freedom Classic Festival reaches its landmark 25th year
South Chesterfield, VA — This year marks the 25th anniversary of the Freedom Classic Festival (FCF) — home to one of the nation's biggest HBCU rivalries between Virginia Union University (VUU) and Virginia State University (VSU). The festival returns to VSU's state-of-the-art Multi-Purpose Center on Saturday, January 18th. The day will consist of an intense college basketball doubleheader, several drumline performances, and a college/vendor fair on the concourse.
The FCF's fiery rivalry begins at 6 p.m. with the Virginia Union Lady Panthers and Virginia State Lady Trojans. Afterward, VUU's and VSU's men go head-to-head on the hardwood at 8 p.m.
These teams are among the CIAA's finest — so we're in for some great basketball.
In addition to the games themselves, Saturday's slate of activities includes electrifying performances by VSU's Trojan Explosion and VUU's Ambassadors of Sound marching bands and choirs, special halftime shows, and an engaging college and vendor fair on the concourse.
The FCF began as a commemoration of the life and legacy of Dr. Martin Luther King, Jr. and countless other civil rights activists and leaders. 25 years later, it does this and more.
It is a showcase for VUU and VSU — two of the nation's finest HBCUs.
It is programming that has educated more than 20,000 students about STEM-ED (science, technology, engineering, mathematics, entrepreneurship and design) industries.
It is seminars about health, wellness, and financial literacy. And it is a forum for community activism.
Get your tickets today at Ticketmaster.com or at the Tri-City Designs Box Office at the VSU Multi-Purpose Center!
January 9th 2020 Contact Sterling Giles, JMI sgiles@johnsonmarketing.com