Darrion Cockrell received praise from his district's superintendent. Darrion Cockrell says he didn't utilize his education as a kid, but now it's the center of his life. Cockrell, who was recently named Missouri's 2020 Teacher of the Year, became a member of a gang before he was 10 years old.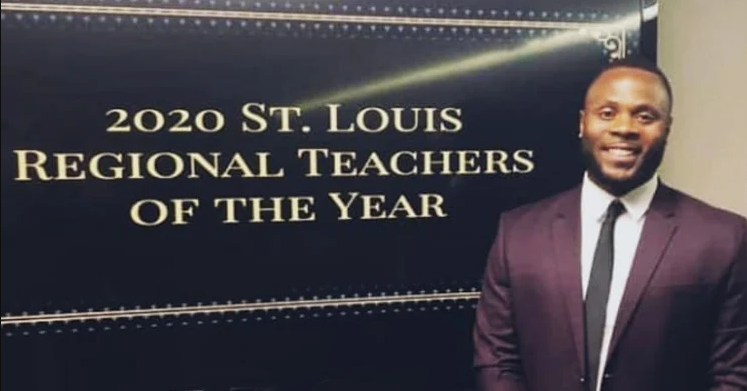 "We were just already in it because of our family," he told Good Morning America earlier this month of his childhood. "I didn't care about books. I had to go home and figure out what I was eating. I had to figure out if my lights were going to be on."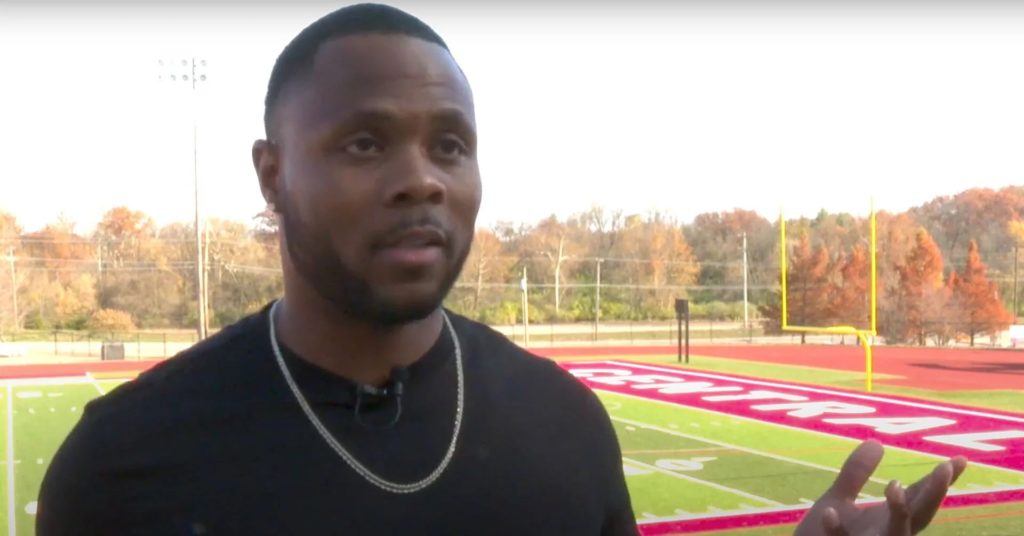 Cockrell will serve as Missouri's representative in the National Teacher of the Year program. He was honored during a virtual recognition event on Thursday, October 15, along with the other six finalists, semifinalists and regional teachers of the year, according to a press release from the Missouri Department of Elementary & Secondary Education. He also became the 51st recipient of the award, the release notes.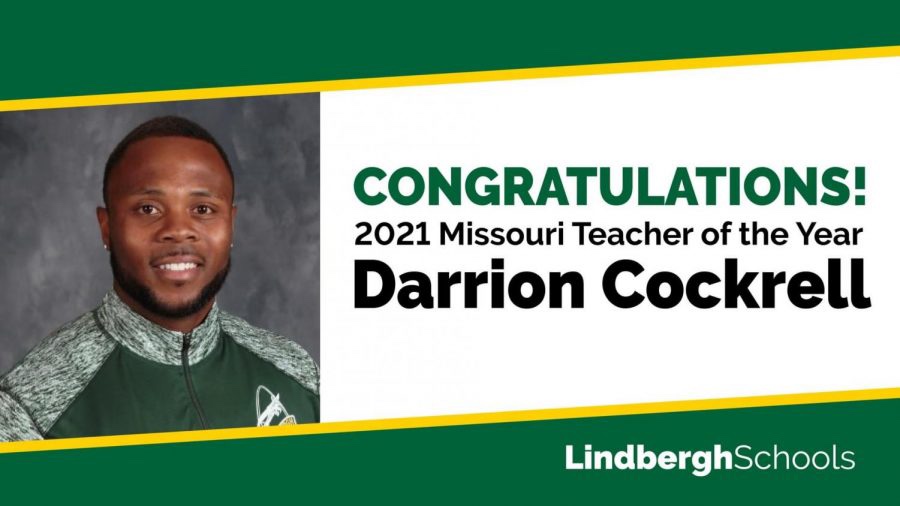 Cockrell is now a physical education teacher at Crestwood Elementary in St. Louis County's Lindbergh School District. He says growing up, he had trouble finding a stable living situation and bounced between relatives and a foster center. Teachers became his biggest advocates, providing hope for the future.
"My counselor and principal and a few teachers actually went to court and fought for me to stay," he told GMA of when he was about to be transferred to a boarding school for troubled youth after his grandmother lost custody of him. "My middle school teacher picked me up every day [at the foster center] and drove me to school. She pretty much was my mom for six months."
In seventh grade, Cockrell's football coach and his wife took him into their home, where he lived until graduating from high school. He would eventually earn a degree from University of Missouri-St. Louis.
Now, Cockrell is paying it forward as a phys-ed teacher. One parent reached out to him when her son was troubled by watching his friends bully another kid in middle school. Cockrell had previously spoken to the boy's parents when he had behavior issues while in his class and taught him a powerful lesson.
"His mom reached out to me, and I couldn't believe it, because we did not have the greatest relationship," Cockrell told The St. Louis American. "But he realized that my disciplining him showed how much I cared about him, so he trusted me to help guide him and his friends. I was glad he showed empathy. That's one of the words we use a lot: 'empathy.' So, I reached out to his principal, and his mom was extremely excited and happy that I was able to help and intervene."
Source: BET