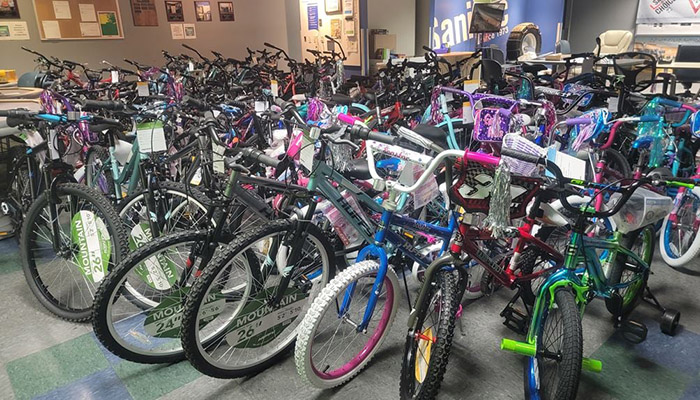 Employees of a waste management company in Oregon assembled bikes for kids during the company's annual Christmas party.
For the past decade, Sanipac has been giving back to kids in need in their community by fundraising and purchasing bikes.
This year they raised $11,000.
During their annual Christmas party, more than 80 Sanipac employees and their families put together over 150 bikes.
The bikes are then delivered to local charities, as well as the Springfield School District, who distribute them to families who qualify for McKinney Vento — a program in every school district in the nation that provides services to children experiencing homelessness.
"This is probably the best event that we do …. You can see the smiles on people's faces; just the idea of giving back brings out the best in people," said Sanipac general manager Brian White.
Devon Bates enlisted the help of his son, Quincy, 6, and daughter, Kamiah, 11, to help.
"I remember my kids' eyes lighting up after seeing their first bikes under the tree. As a parent, that's the best feeling ever," Bates said. "I enjoy giving back to the community … I probably should do more of it, and I like that Sanipac gives me the opportunity to do so. We're here with family and friends and are giving back to the community, so it's the best of both worlds."
News Source: Sunnyskyz