The late Celtic player-coach cast a massive shadow over the whole country.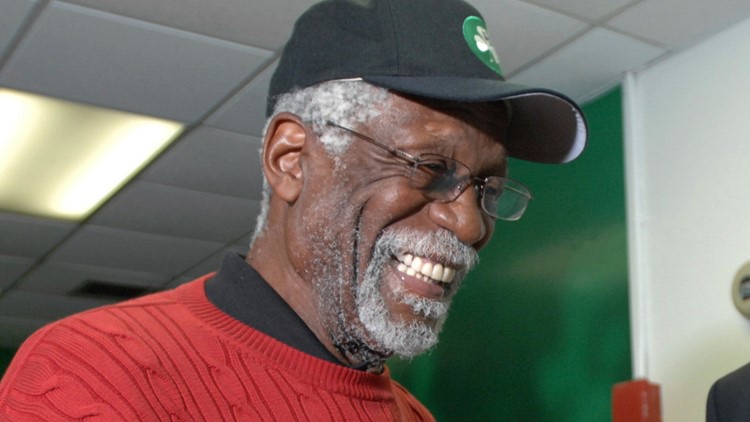 I caught Bill Russell's glare as I descended the stairs in Boston's TD Garden before a Celtics game in 2007. His 6-foot-10 frame—I'm six-four—was still imposing. Russell was in his early 70s then; I was a reporter in my late twenties covering sports business in Boston, which meant covering the Boston Celtics, the team Russell led in the '50s and '60s to a still-unrivaled streak of 11 championships in 13 years.
He gave a slight nod, nothing else, and it was one of the few times, even covering professional sports and athletes, that I felt truly small.
The man was a giant, not just owed to his superior height and arrow-straight posture that made him feel taller than he was even as a senior citizen. His understated gestures could trigger anyone's humility, a testament to the fact that his lifetime of leadership and changemaking made him the biggest person in any space he occupied, even a 20,000-seat arena on a night the Celtics hosted the Lakers. 
Russell died at age 88 over the weekend leaving a legacy larger than most of us.
News Source: TheRoot / Written Credits to: Keith Reed