If there's any idea that Texas rapper Amir Da Prince is contesting with Angels on Earth, it's that he isn't beholden to any expectations. The entire package is blissful due to executive production from SID, Elson "Empire" Accord, Amir "The Prince" and Xavier Gillard-Price. Keys gives the album a wide range of light synths and organs, soft piano loops and gentle drums that make listening to this sequel album an easy effort.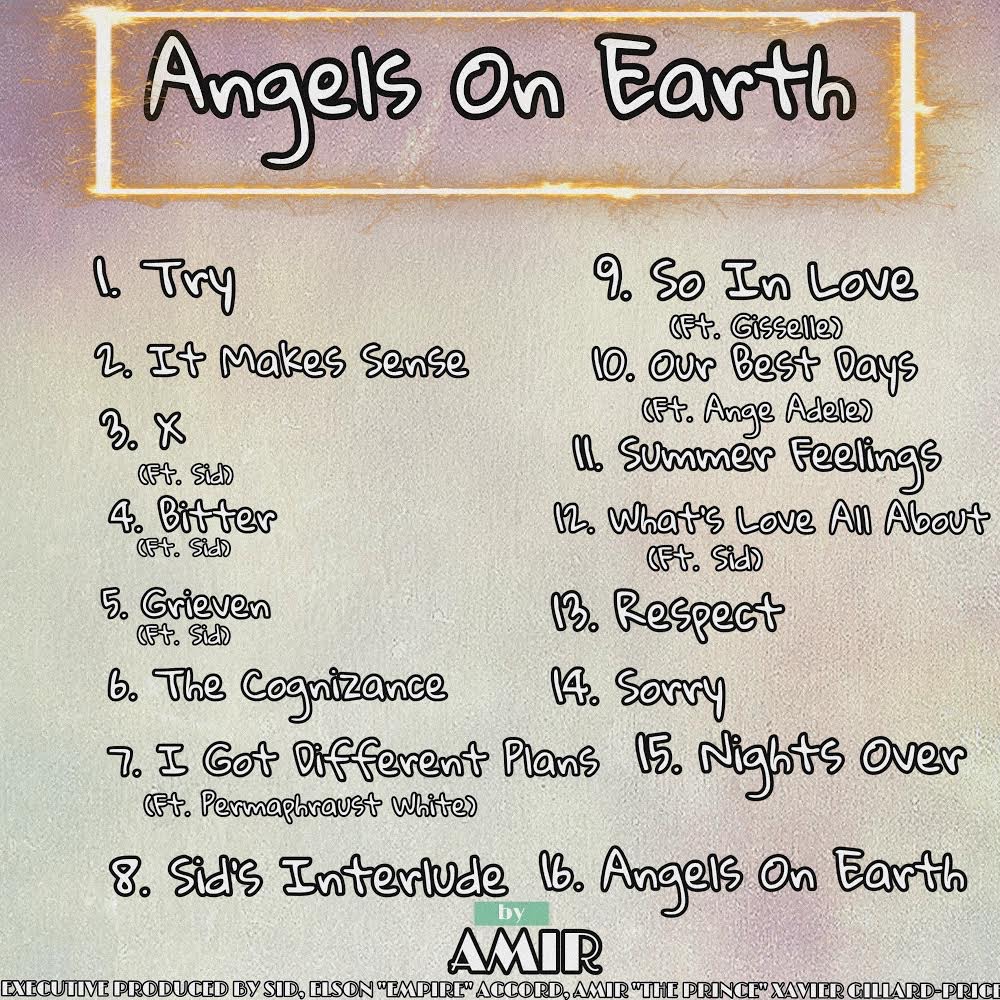 Tracks like "X" and the "I Got Different Plans" make Amir sound like he's happily walking on clouds, as he spends verses reminiscing about his past and what continues to give him life.
Unsurprisingly, Amir approaches Angels on Earth with the same wit and nonchalance that makes him such an interesting rap figure to follow in the first place at the young age of 19. The album's guest list attempts to balance its heavy-hitters with Amir's' usual suspects, including features from Gisselle, Ange Adele, SID and Permaphraust White.
Angels on Earth feels like a cohesive album glued together by positive proclamations that feel both triumphant and encouraging; a remedy for these recent times, and a powerful vehicle for happier living in the future.
Connect with Amir Da Prince on Social Media:
Twitter: www.Twitter.com/AmirDaPrince
Listen, Stream and Buy his Album: https://smarturl.it/angelsonearth