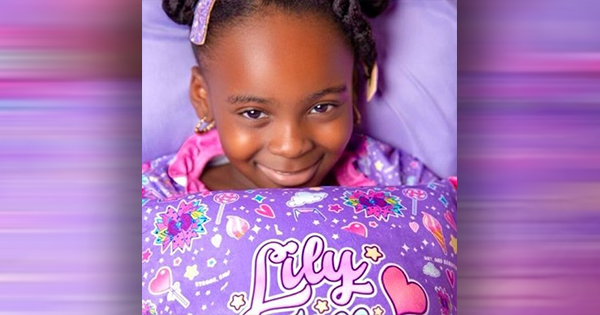 Lily Adeleye is once again making history at the age of 6. As the founder of Lily Frilly, a popular girl's fashion brand, she is now the youngest entrepreneur to have a Black-owned brand being sold in Walmart stores. It comes just barely one year she made history as the youngest person to have her products sold in Target stores nationwide.
Her Florida-based company recently launched exclusive designs of the brand's products into 1,102 Walmart stores and on their website. The new colorful and stylish hair bow designs include Gold & Glitter, Galaxy Girl, Safari Party, and Candy Rush.
Lily and her mother, Courtney Adeleye, who is also an entrepreneur, are both excited about their second historic retailer launch. They hope the brand could inspire other little girls to dream big and be confident to achieve it, while at the same time keeping their cuteness.
"Lily Frilly started out as a brand my daughter Lily and myself created, as I have always believed it's important to let your children follow their passions, whether that be art, sports or in this case, growing a business," Courtney said in a statement.
"Now, Lily Frilly has become so much more than just that – it's become a brand children love, as well as a symbol of inspiration and confidence for young girls as well as for the black community. It's amazing to see what kids can do, and we're so glad Walmart is providing this platform to give Lily Frilly the room and attention it warrants."
For more information about Lily Frilly and/or to order online, visit LilyFrilly.com
Source: BlackBusiness.com