KING SEAN WELCH 
POET | AUTHOR | RADIO HOST
About Sean
Sean Welch only briefly touched North Carolina Central University's Campus Echo Newspaper in 2011 with sports articles but the writer nonetheless signaled the arrival of a proficient soul-rooted poet further distinguished by frank and witty puns. Later boosted by a role on the parody reality television series Love & Hip Hop: Raleigh-Durham, Sean agreed to join MainEvent Management and wrote three projects for the company, breaking records with Broken Hearts And Headboards (2019), Hold On (2020), and A Heart For Sale (2020). He has since established hisself outside the major-company system with the characteristically uncompromised Still Not A F**k To Give (2020).
1 on 1 with Sean…..
SM- Hey Sean, what message are you hoping to get across to the people?
I'm not done. Get ready for more poetry. Get ready for another tour. Get ready for this Jack Daniels endorsement. Get ready for more. This King isn't done yet.
---
SM- Tell us about what you have coming out and the details around it?
I have two books coming out, and a tour next year. One book will be a joint project with another poet that goes by the name of Tre Brown, aka PyrothaGreat aka Mayhem. He's a really dope artist that wanted me a part of the group he created, the Prolific Poetry Collective. Our book is called, "Respect the Kingdom" and it's just a bunch of artistic poetry including our individual poems as well as our collaborative pieces with a few special features. Then my other book, "O. S. P. (Over Some Pu***) is a solo project of mine that basically was inspired over my last few relationships. Hints the title, lol. And that is actually what my poetry tour is named, "O. S. P." I will be dropping dates in October for this 2024 tour.
---
SM- What's unique about where in your creative space right now?
I am honing in on the value of my opinions and my emotions. With these projects and tours, I am wanting my readers, my audience to understand that their voice matters. Their individualism will not go unnoticed.
---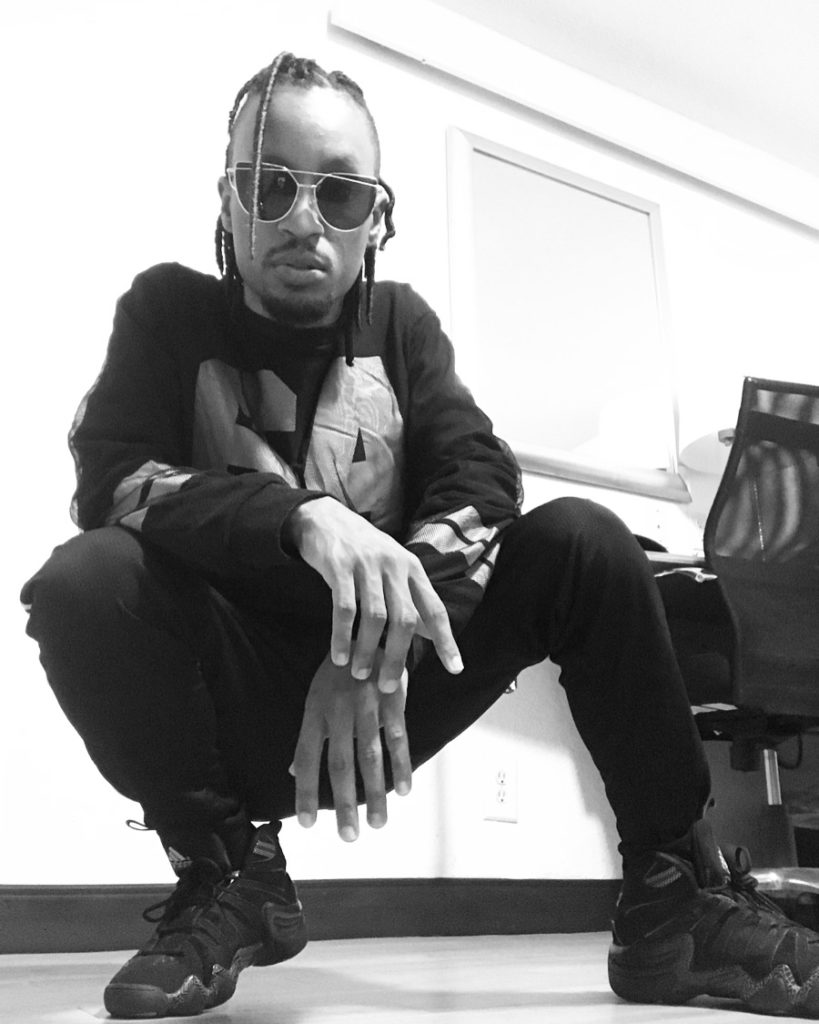 SM- Who was a part of this project that you want to give credit to?
I give all credit to the Prolific Poetry Collective. This project includes features on poems from mostly all of them. Twan, Indigo Yaj, Aisha, Zayy, & Tre. I am humbled that all of them were able to contribute something to this project whether it was a critique on a poem or a collaboration that we did. I'm grateful for them to have allowed me to pour my heart out to them, and then put it in these projects.
---
SM- What is the inspiration behind what you do?
I love proving people wrong. I like feeling as if I have done something, broken barriers for other artists, other men, other people who feel as if their stories aren't going to be heard. I do this sh** for the people. I do this for the art of poetry. For the emotion behind every stanza, every word. I do this for the hearts, not the charts.
---
SM- What are some other things people can expect from you in the near future?
After these books and this tour, I am working on a bigger project that will potentially put me in the making of a mogul. I want to do more, so that's what I'm doing. And I am going to do it like nobody else has.
---
SM- Why is this so valuable to you? And why now?
I had a really, really bad breakup in college that led to my woman, at the time, having a miscarriage. That heartbreak from the person you love the most telling you that you aren't enough for them, then adding the fact that this person just miscarried your child really took me a hurt space where nothing could heal that pain other than poetry.
For more information on sean please visit https://www.seanwelchwrites.com
Instagram https://www.instagram.com/seanwelchunwritten