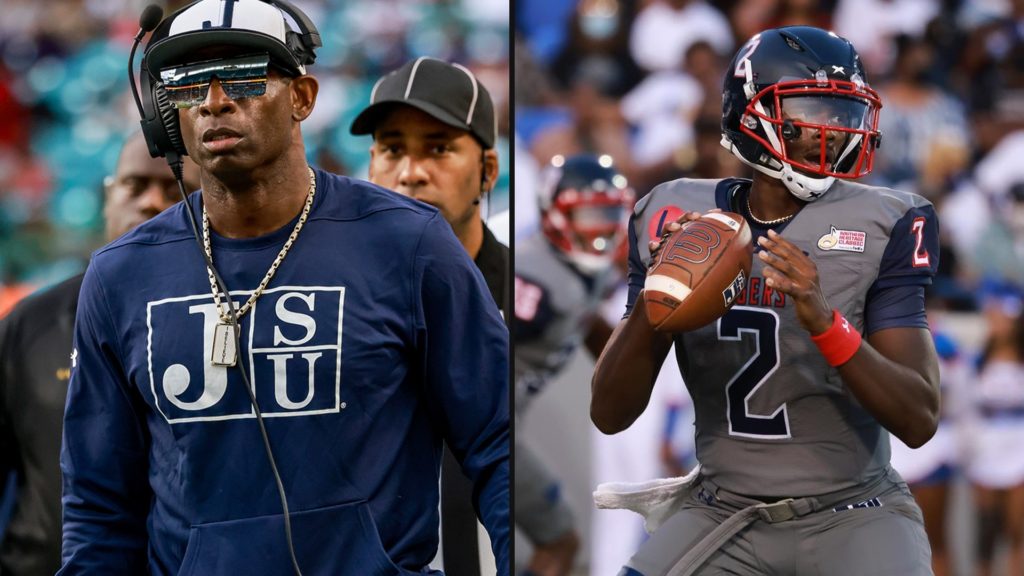 Pro Football Hall of Famer and Jackson State football head coach Deion Sanders led the Jackson State University football team to a 27-10 victory over Prairie View A&M on Saturday. The Tiger's first SWAC championship win since 2007.
JSU's victory over Prairie View A&M Panthers follows the news of "Coach Prime" being honored as SWAC coach of the year, alongside Nick Saban, the head football coach at the University of Alabama. Jackson State quarterback Shedeur Sanders was also honored as SWAC freshman of the year, as Blavity previously reported. 
"This is unbelievable," Sanders said. "We didn't play best, but all our kids gave it our best. It's one thing to win, but to win without me? Lord, I thank you."
https://twitter.com/JacksonStateU/status/1467302957020499968?s=20
Before his arrival, the Jackson State program failed to grasp a winning season. Back in 2020, the institution hired Sanders to be the head coach of their football team, and in just his two seasons as a head coach, Sanders has made them champions. He has also increased notoriety in HBCU football by taking advantage of the NCAA's new name, image, and likeness (NIL) rules by creating opportunities for his players.
Original News Source: Blavity / Written Credits to: Danteé Ramos