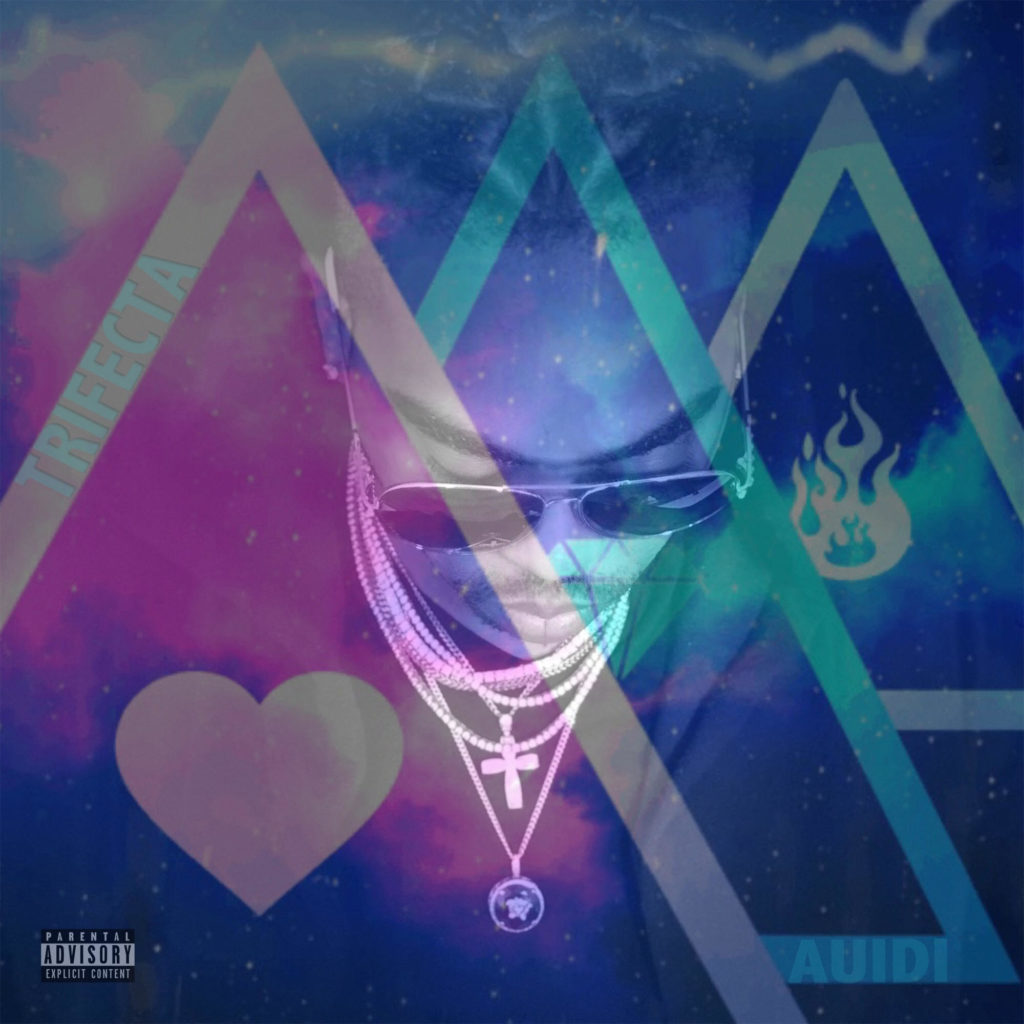 With claims to be the first independent artist to ever release a debut album with 30 songs, rapper Auidi drops his highly anticipated debut project Trifecta.
Titled after Auidi's ability to sing, rap and song-write, Auidi is truly a 3-in-1 talent with a range of sounds and abilities.
To date Auidi has collaborated with Caskey, Malik Yusef, Fikshu and Lee England Jr to name a few, so new listeners of his music will find he is well rounded and skilled at his craft.
Released on his birthday May 19th, this album is broken down into three sections of 10 songs, andreinforces his claims to be the "epitome of versatility."
"This album is the epitome of versatility. Trifecta literally means three great events occurring at once, and that is exactly what I feel I have done with this album," Auidi explained. "I have created an album composed of three pillars or sections which contain 10 songs each. So the album contains 30 songs in total, that will deliver different vibes and shine a light on the 3 styles of music I create the most."
Eager to deliver the project to all fans of his music, Auidi has made Trifecta available on a host of streaming providers like Apple Music, Spotify and Tidal.
"I am making history with this album. I worked so hard on this project and I hope the world is ready to hear what my team and I have created," Auidi said. "I'm releasing my album on my birthday as a gift to all my fans. I'd be nothing without you guys. And for the first-time listeners, thank you for giving me a shot and please go follow me on IG @auidimusic."