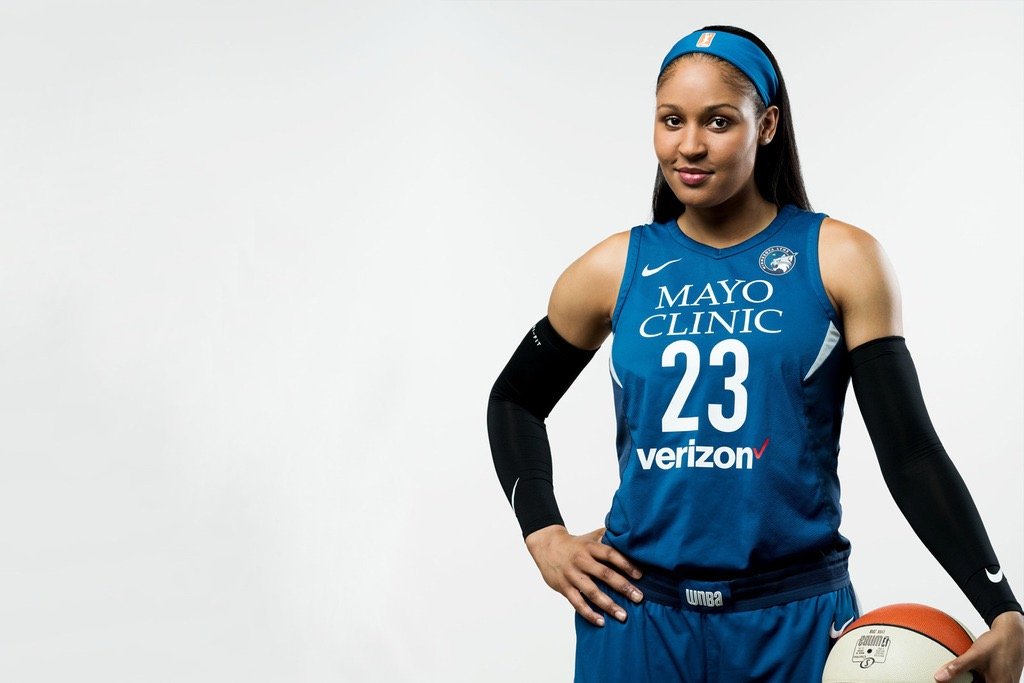 WNBA champion Maya Moore is set to receive the Arthur Ashe Courage Award at the 2021 ESPYS, The Root reports.
Moore is a four-time WNBA champion and two-time Olympic medalist who paused her illustrious career to focus on advocating for prison reform. After sitting out for two seasons, she spearheaded the "Win with Justice" campaign, successfully overturning the wrongful conviction of her now-husband, Jonathan Irons, who was sentenced to 50 years in prison at just 16-years-old. Irons served 22 years behind bars before Moore's efforts eventually helped him win his freedom. The two married last September, and Moore became a 2020 The Root honoree as a result of her efforts.
Now, the former Minnesota Lynx player is receiving the prestigious Arthur Ashe Courage Award for her life-long commitment to criminal justice reform. Established in 1993, the award honors those who use sports to impact the world in transformative ways. Moore will be given the prestigious honors at this year's ESPYS.
"Maya's courage lies not just in her decision to step away from a basketball career full of unprecedented success. Instead, her commitment to live a life unerringly devoted to faith, family and justice sets a shining example for anyone seeking their own path toward having a real and lasting impact on the world. We're so honored to celebrate her with the Arthur Ashe Courage Award," Rob King, senior VP and editor-at-large of ESPN Content said.
Moore joins a long line of inspirational leaders who have received the coveted Courage Award including Muhammad Ali, Bill Russell, and Nelson Mandela.
"I'm so honored to be able to continue to share this powerful story with the world by receiving the Arthur Ashe Courage Award. In the face of injustice, the courage to care about justice, human dignity and freedom is now able to be celebrated in this momentous way and I'm so happy for Jonathan and all who helped contribute to this victory," Moore said.
The 2021 ESPYS air July 10th at 8pm EST.
Source: BOTWC