Mark your calendars and get ready for the Virginia Black Business Expo presented by the Virginia Black Business Directory. The Virginia Black Business Directory
(VABBD)
is excited to return to Fredericksburg, Virginia for it's 3nd Annual Expo for an entire weekend. This will be an amazing weekend filled with networking, opportunities for learning, sales & shopping, and relationship building.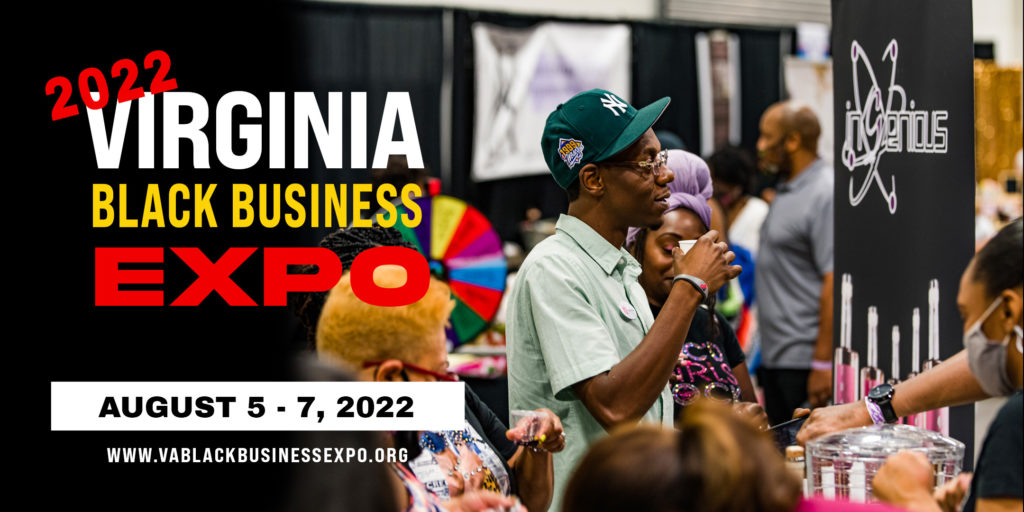 This is the largest Black Business Expo in the DMV hosting and showcasing up to 150 Businesses. The expo is a multiday event, including the Friday night Great Blacksby, 90's After Party (Bel Air) Theme on Sunday, and Live Jazz R&B Brunch on Sunday.
ABOUT (VABBD)
The VA Black Business Directory was founded in Northern Virginia
The VA Black Business Directory (VABBD), founded in 2020 as a non-profit organization with a focus on increasing the overall support of black-owned businesses throughout the DC, Maryland, and Virginia (DMV) area. Our goal as an organization is to ensure that VABBD directory members thrive and achieve generational wealth by creating entrepreneurship opportunities.
According to The State of Working America, there are currently 2.6 million black-owned businesses in America. However, eight out of 10 fail within the first 18 months due to lack of resources and funding. The VA Black Business Directory (VABBD) recognizes that recycling black dollars into black-owned businesses generates wealth within a community that has historically and unfairly continued to be marginalized due to lack of business funding and access to capital to remain open during economically challenging and successful times.
To date, the VA Black Business Directory (VABBD) has continued to increase business memberships through various opportunities. In 2020, we were interviewed by ABC News for a special feature highlighting, "Buying Black," and the success of Fredericksburg Regional Black Restaurant Week, the Fredericksburg Food Truck Festival, and the Virginia Black Business Expo. That same year, the House of Delegates presented the VA Black Business Directory with a House Resolution (HR 604) for Fredericksburg Regional Black Restaurant Week (FXBGbrw) to express admiration for the contribution and success of black-owned restaurants in the Fredericksburg area.
As of June 2021, we have more than 1200 members representing 1421 organizations and businesses. The VABBD's long term goal is to be considered the number one black business directory and search engine for black-owned businesses throughout the DMV. Have additional questions, click here to learn more about us.
(VABBD) Mission
The Virginia Black Business Directory (VABBD) is a 501(c)(3) charitable organization committed to amplifying the exposure of our members while advancing the economic and social equities of black business owners. Our mission is to bridge the gap in wealth by connecting directory members to consumers through community collaboration, educational opportunities, and the development of networking initiatives and programs.