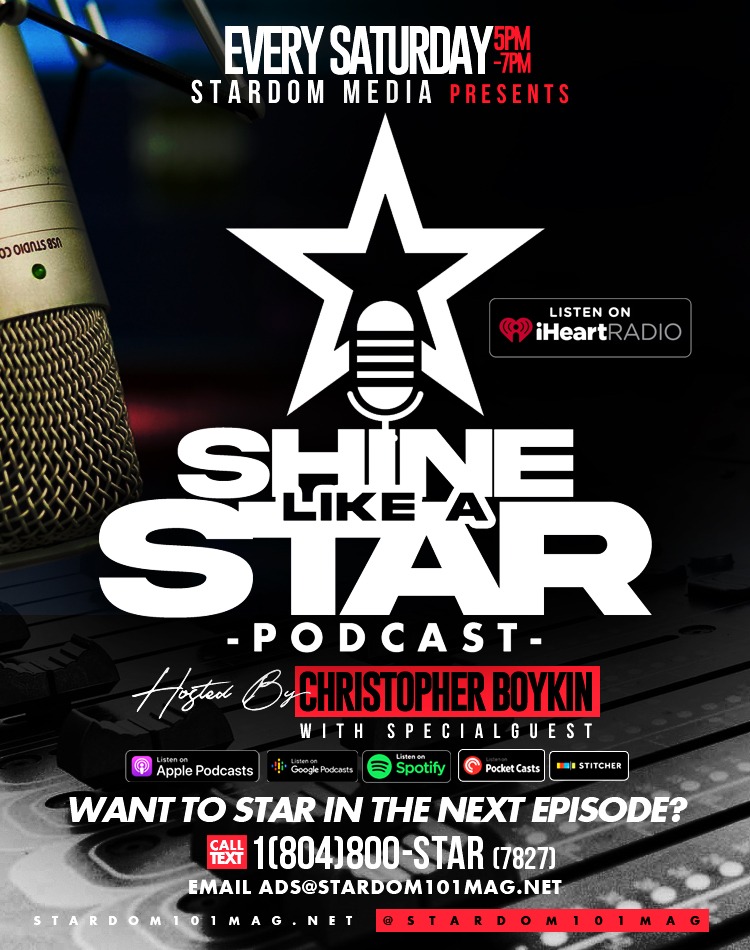 About Shine Like A Star Podcast
Shine Like A Star Podcast is a social and culture-oriented streaming audio podcast. The podcast consists of Headline News, Live Broadcast at Shows, Business Experts, Exclusive Interviews, trending Debates from today's Innovators. 
PODCAST INTERNATIONAL STREAMING AUDIENCE/ LISTENER REACH:
SLS Podcast can be heard and streamed internationally in multiple countries including all United States, Republic of India, Canada, Republic OF France, United Arab Emirates, Islamic Republic of Pakistan, Malaysia, Hong Kong Special Administrative Region, Republic of South Africa, United Kingdom of Great Britain and Northern Ireland, Federal Republic of Brazil, Federal Republic of Germany and Argentine Republic.
PODCAST DISTRIBUTION PLATFORMS + 20 PLUS CHANNELS:
Make sure to subscribe on your favorite platform so you never miss an episode! Catch the SLS Podcast on your favorite podcast platform: iHeartRadio, Apple Podcast, Apple itunes, Google Podcast, Spotify, Stitcher, Breaker, Bullhorn, Castbox, Luminary, Castro, Curiocaster, Overcast, Overcast Web, Player FM, Pocket Casts, Podcast Addict, Podcast Guru, Podchas er, Podbean, Podcast Index, Podcast Republic, Podfriend, Podknife, Podhero, PodStation, Podverse, RadioPublic, Sonnet, Rss feed, Subscribe on Android, Subscribe by Email. 
SOME OF THE PAST NOTABLE SLS PODCAST FEATURE GUEST INCLUDE:
Comedian/ Actress Tiffany Haddish, R&B Group Jagged Edge, R&B Artist Tank, Mr. Cheeks of the Lost Boyz, Actor Darrin Henson, Jackie Christie of Basketball Wives LA, Sebastian Mikael, TURK of Cash Money Records, Momma DEE of Love and Hip Hop ATL, PUMA of Black Ink Crew, Bernice of Tru TV South Beach Tow, Sean P of Young Bloodz, Gunplay of Maybach Music Group, 2 Pistols, Blind Fury, Brother Ali and many more. 
PROMOTE YOUR BUSINESS ON OUR NEXT PODCAST EPISODE….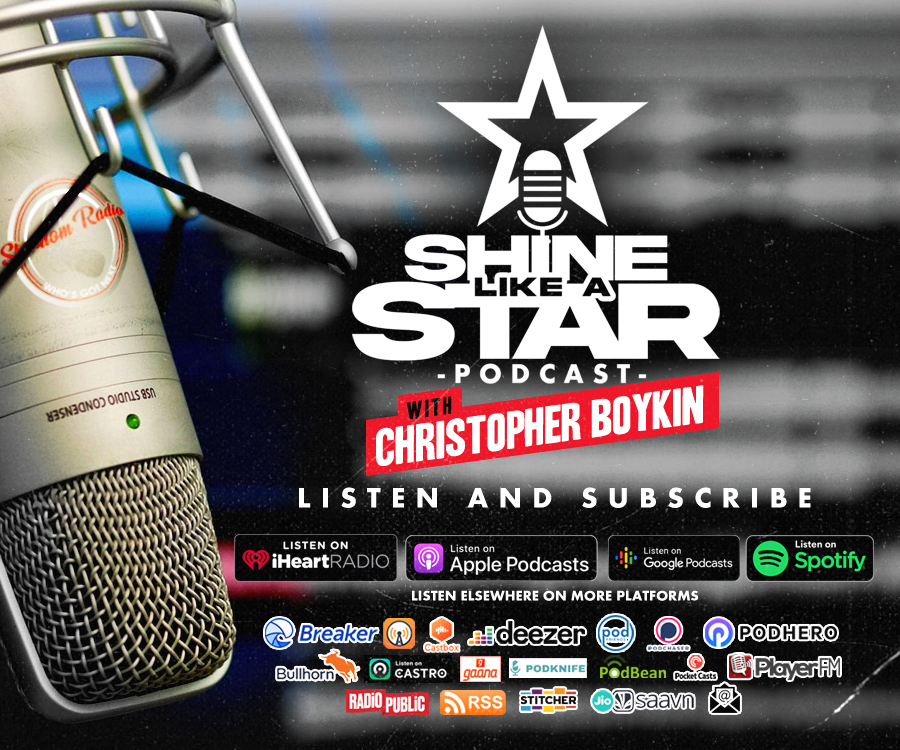 SHINE LIKE A STAR PODCAST
Ready to secure your guest interview on the next SHINE LIKE A STAR PODCAST episode?
Reserve your Advertising Placement, Commercial or Interview express order here. Conveniently available online 24 hours/ 7 days a week.