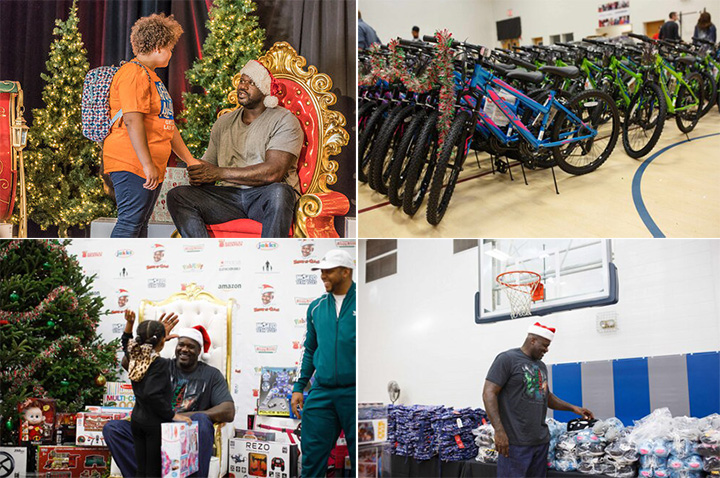 Former NBA star Shaquille O'Neal spent time this Christmas giving away thousands of PlayStation 5 and Nintendo Switch consoles to underprivileged kids.
O'Neal shared the good news on Gary Vaynerchuk's podcast, The Gary Vee Audio Experience.
"You know for me, coming from where I come from, my father was a drill sergeant, my mother just was a hard-working woman," he explained. "Didn't have a lot. But they taught me the value of giving back. They taught me the value of helping those in need."
He added that during his partnership with Toys R Us he learned that 15-20 million children in the US wake up on Christmas morning with no presents to open.
"So, as long as I'm on this Earth, I'm always trying to do what I can to make sure kids get good toys… I call, you know, my friend from Nintendo Switch, got about 1,000 Switches sitting there, got about 1,000 PS5s, I went to Walmart and got bikes. So, you know, yesterday, at this little elementary school in McDonough, Georgia, kids were crying, kids were happy, and that's what it's all about."
O'Neal has been hosting these annual "Shaq-a-Claus" events since 1997.
In 2019, Shaq-a-Claus held an event for 850 elementary school students, providing them with toys, backpacks and coats. Toys and bikes were also donated. In 2020, he hosted a drive-through Shaq-a-Claus for more than 800 children.
News Source: SunnySkyz