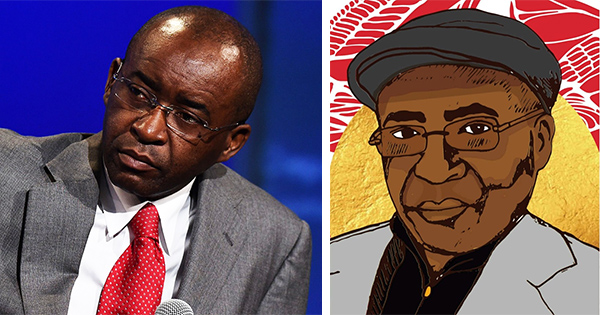 Strive Masiyiwa, a 60-year old Zimbabwe-born telecommunication tycoon who moved to London in 2010, has officially been named as the UK's first Black billionaire, according to the Sunday Times' Rich List. He also serves as the African Union's special envoy helping secure COVID-19 vaccines for various countries throughout the continent of Africa.
Masiyiwa, whose family fled unrest in Zimbabwe when he was just 7-years old, first made it to the Forbes billionaire sheet in 2018, with his total worth estimated to be around $2.3 billion. Earlier this month, he has also been listed as a billionaire on the Sunday Times Rich Times.
Masiyiwa is the founder of Econet Wireless, which is Zimbabwe's largest telecom and largest company by market capitalization. He launched the company in 1998 despite opposition from then-President Robert Mugabe and fought a costly legal battle for 5 years before it was given the go signal to operate.
He eventually launched a new Econet Wireless group, which now operates in Africa, Europe, South America, and the East Asia Pacific Rim. Masiyiwa is also currently a member of the Netflix and Unilever boards of directors.
Masiyiwa, who is a father of six and now living in London, is one of the most prolific African philanthropists. He has provided scholarships to over 250,000 young Africans in the last 20 years and he continues to do so through Higherlife Foundation, which he and his wife Tsitsi founded.
Most recently, he helped seal a historic agreement with Johnson & Johnson for 400 million doses of COVID-19 vaccines for Africa.
Follow Strive Masiyiwa on Instagram @strivemasiyiwa
Source: BlackBusiness