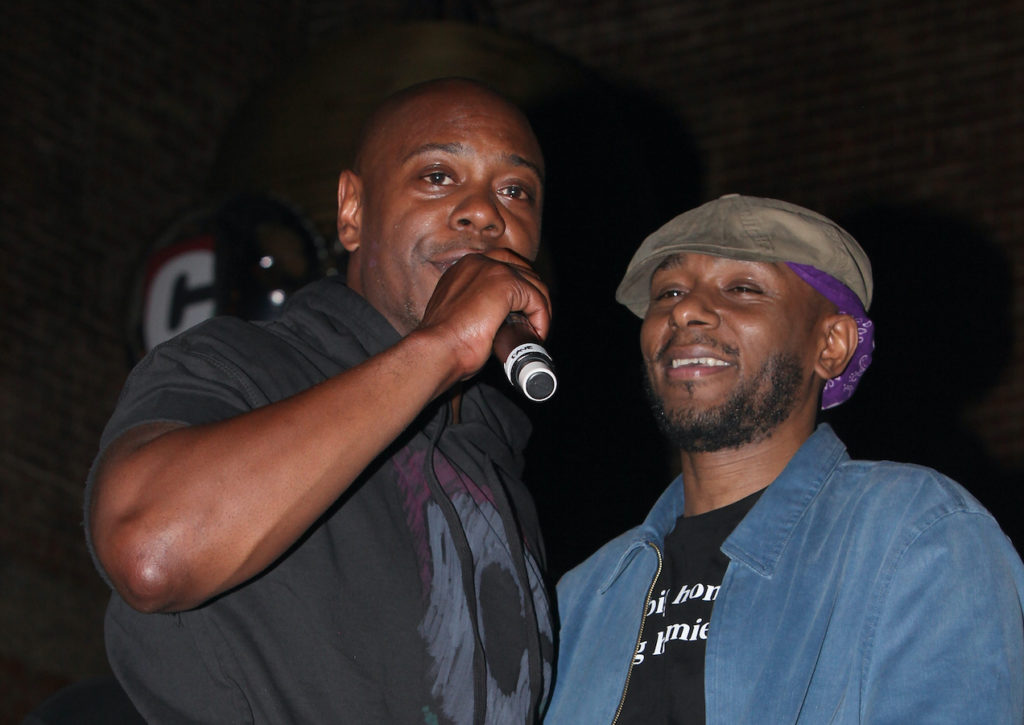 Fans can purchase a vinyl edition of the show with an annual subscription to Luminary.
I know plenty of people that have diverse, expansive and awesome vinyl collections of some of their favorite albums of all time. But podcasts? That's a new one.
On Tuesday, Luminary, a subscription-based podcast network, announced that fans of Dave Chappelle, Talib Kweli and Yasiin Bey's The Midnight Miracle podcast will be able to buy a vinyl edition of the show. Yeah, that's right, a vinyl.
The physical podcast will feature two episodes, "The Grift That Keeps on Giving" on Side A and "LL's Check" on Side B, which are from season one of the show.
Ask and ye shall receive: https://t.co/Qp3RDyQpdQ https://t.co/fi3p3dsfuL pic.twitter.com/dYW3lZC9mf

— Luminary (@hearluminary) August 16, 2022
In a statement to Complex, Luminary CEO Rishi Maholtra said, "Our view is that great audio experiences deserve to be translated beyond digital, into live performances and preserved in physical formats. … Great art always transcends mediums."
If you're looking to subscribe to Luminary and get a limited edition vinyl, get it here.
News Source: TheRoot / Written Credits: Noah A. McGee