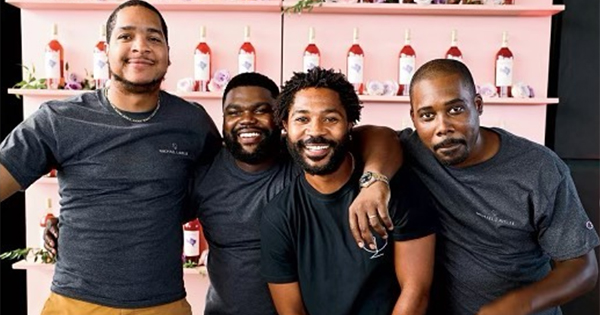 HBCU graduates Aaron Michael Coad and Terrence Lavelle Low along with their partners Brandon Crump and Devin Kennedy are the founders of the newest Black-owned luxury wine brand called Michael Lavelle, making them the youngest African Americans to own such a company.
The four men each came from different professional backgrounds such as fashion, advertising, and technology but they all share a mutual appreciation for entrepreneurship and passionate curiosity for wine. They developed their interest and started educating themselves about the process of winemaking and the industry.
That was when they also realized that the industry is predominantly white and there is a glaring void in fresh, culturally-relevant wine craftsmanship specifically marketed towards millennials and minority consumers. With that, they decided to fill the void and launched Michael Lavelle Wines.
Partnering only with small-batch Napa Valley wineries, the company ensures they make high-quality, premium wines. On the Juneteenth of 2020, Michael Lavelle Wines released its first varietal, Iris Rosé, which features a blend of Cabernet and Pinot Grigio grapes.
Most recently, the brand had its latest expansion called Gallery Lavelle which highlights the works of contemporary artists related to African and Black American identity. They aim to provide a unique wine experience while also championing local talents.
For more information about Michael Lavelle and/or to order online, visit SipMichaelLavelle.com
Original News Source: BlackBusiness